BBC Studios publishes latest UK Pay Gap Report
All median pay gaps now below 10%, women make up 53.2% of leadership roles
Published: 30 November 2020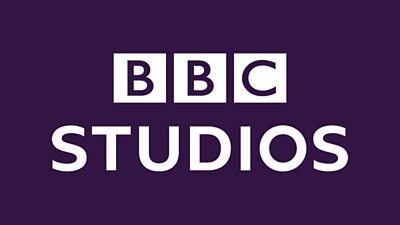 BBC Studios has published its UK Pay Gap Report (PGR) for 2019/20. This shows good progress in reducing its gender, ethnicity and disability pay gaps. In line with the company's commitment to transparency, the report also voluntarily discloses BBC Studios bonus pay gaps by ethnicity, disability and sexuality for the first time, as well as more detail on the three payment types that make up BBC Studios' overall bonus pay gaps.
On unveiling the results of the Pay Gap Report, Tom Fussell, BBC Studios Interim CEO, said: "While the progress made in our pay gaps shows that BBC Studios is moving in the right direction, we know that there is still more to do to narrow the gaps and improve diversity across the business. Nevertheless, this year's results show that by investing in long-term operational and cultural transformation we can drive change."
The Pay Gap report shows that the company has reduced the difference between the median pay of men and the median pay of women to 9% (mean 15%). This is down from 10.3% (mean 17.6%) in the previous year.
The additionally disclosed information shows there has also been a significant reduction in the median pay gap for black, Asian and minority ethnic staff, falling to 6.6% from 10.2% in 2019. BBC Studios has seen its median disability pay gap decrease to 6.3% from 8.6% in 2019, and its mean disability gap also reduced to 9.9%, down from 12.0% the previous year.
The reduced figures reflect a concerted effort by BBC Studios to address imbalances within its workforce. It has done so through a series of initiatives put in place around investing in future leaders, specialist training and flexible working. The business also implemented a Career Path Framework – a new pay and grading structure, which gives staff greater clarity about their position in the business alongside others carrying out similar roles; more defined career progression opportunities; and increased transparency in how the business manages pay.
As part of its commitment to making BBC Studios a fair and inclusive company, where difference is celebrated, the company will publish its Diversity & Inclusion plan in early 2021. The plan will outline how it will achieve its targets and set out better leadership objectives on D&I, accountability, governance, metrics, culture, behaviours and targeted initiatives to ensure it has diverse representation at all the right levels.
-Ends-
For more information, please contact:
Effie Dufu, Comms Manager, BBC Studios
effie.dufu@bbc.com
Tel: 07951 870919
About BBC Studios
BBC Studios, a global content company with bold British creativity at its heart, is a commercial subsidiary of the BBC Group. Able to take an idea seamlessly from thought to screen and beyond, its activities span content financing, development, production, sales, branded services, and ancillaries across both its own productions, and programmes and formats made by high-quality UK independents. Award-winning British programmes made by the business are internationally recognised across a broad range of genres and specialisms, with brands like Strictly Come Dancing/Dancing with the Stars, Top Gear, Doctor Who and Bluey. BBC Studios has offices in 22 markets globally, including ten production bases in the UK and production bases or partnerships in a further nine countries around the world. The company, which ordinarily makes around 2500 hours of content a year for both the BBC and third parties including Apple, Amazon and China Mobile, is a champion for British creativity around the world. It is also a committed partner for the UK's independent sector through a mix of equity partnerships, content investment and international distribution for programme titles. To the BBC, BBC Studios contributes both cash dividends and funds for programme-making, supporting the licence fee and enhancing programmes for UK audiences.
bbcstudios.com
twitter.com/bbcstudios
twitter.com/bbcstudiospress
Tagged: