In My Skin's cast and creators reveal all about series two
Series two finds Bethan embarking on her last year of school, entering an exciting new relationship and planning to fly the nest, all while still desperately trying to hide the reality of her home life.

Published: 12:01 am, 2 November 2021
Updated: 12:01 am, 2 November 2021
The second series of BAFTA award-winning In My Skin, from writer Kayleigh Llewellyn, continues to follow the story of Bethan (Gabrielle Creevy), a Welsh teenager leading a double life as she negotiates a mentally ill mother and an abusive father, friendships, and sexuality.
Synopsis
Series two finds Bethan embarking on her last year of school, entering an exciting new relationship and planning to fly the nest, all while still desperately trying to hide the reality of her home life. Her mother Trina (Jo Hartley) has been released from hospital and is doing well, working at the local bingo hall, and seemingly thriving there. Despite life still being made difficult by Bethan's abusive father, Dilwyn (Rhodri Meillir).
As the story progresses, Bethan is faced with the question of sacrificing her own happiness for the sake of her mother.
MJ
---
Q&A with Kayleigh Llewellyn, Writer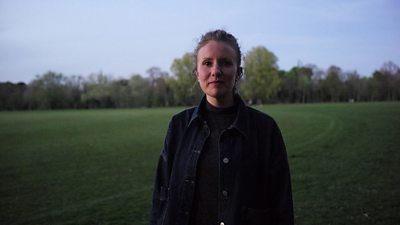 What can you tell us about the new series of In My Skin?
The new series follows Bethan as she's preparing to fly the nest. She's falling in love, she's thinking about University - in short she's growing up. But she's forced to choose between pursuing her own happiness and her responsibilities to her mum.
How did you find writing the scripts for the second series?
In many ways it was a painless labour, the scripts came to me so quickly and easily this time round. It's like I've been unconsciously writing this thing somewhere in the recesses of my brain for years and it was a relief to finally just let it all out.
And there was a particular joy writing the characters now with the voices of the actors in my head. I had a great time trying to dream up things to shock them, or make them laugh, or just moments that as actors they'd read and think 'I can't wait to sink my teeth in to that'. I was just so excited to give it to them and see where they'd run with it.
I also found writing this series far more emotional than the pilot and series one. There was a lot of tears. I was extremely dehydrated by the end.
Why do you think that was?
A lot of soul searching, and revisiting old memories that I'd otherwise locked away. It also gave me a new found gratitude for all the sacrifices my mum made so that I can lead the happy life I am today. Basically creating this show has been like very intense but highly effective therapy. I'm grateful I've had the opportunity to process it all in this way.
How do you feel about the cast?
I'm just thrilled, we could not have found a more talented and wonderful group of performers, thanks in large part to our fantastic Casting Director, Rachel Sheridan. I'm certain our young cast are all going to be the stars of tomorrow.
Gabrielle Creevy plays our protagonist, Bethan, and she is exceptional, spellbinding. Gabi can convey such nuanced emotion just with her eyes. On set I would sit at the monitors watching her and just think 'we don't need this dialogue' - because she's already telling us everything we need to know. We've watched Gabi grow up on this show in tandem with Bethan, and it's really quite special now to see the ownership she has of her craft.
And then we have our magical Jo Hartley who plays Bethan's mum, Trina. I think Jo is one of the great British actors and it was thrilling to watch her really stretch her legs with this role. Her performance is so powerful, she'll have you laughing and weeping in equal measure.
Together Gabi and Jo are the beating heart of our show, their bond on screen and in real life runs so deep. Watching them together gives you goosebumps.
Can we look forward to any new characters?
Yes we have Cam, Bethan's love interest played by the incredible Rebekah Murrell. She's another extremely gifted performer, she brings so much grace, heart and humour to the role. We also have Steffan Rhodri and Olivia Southgate joining the cast, but I don't want to give any spoilers about their characters...
Is the new series equally as autobiographical as the first?
Yes, although we're never beholden to the autobiographical aspect. First and foremost it's always about telling the best possible story, we're not making a documentary.
The key creatives are mostly female on the series, you worked with Molly Manners another first time female Director for the new series, how important to you was it to support and highlight female talent?
Extremely important, and it was the only way it was ever going to be done. We didn't meet any male directors at all.
And that was a conscious decision from the very beginning?
Yes, I always wanted a mostly female creative team and it was especially important that it was a female director. On series one we were lucky enough to work with the incredible Lucy Forbes. Lucy had been waiting years for a break and we were able to offer her a platform to showcase her immense talents. All it took was that one opportunity for Lucy to launch herself into quickly becoming one of the most in-demand directors in the UK.
And there are so many other extremely talented female directors waiting for their break. Whilst we're making huge strides in the right direction, this industry still tends to view new male talent as untapped geniuses, and new female talent as a risk. So with series two Nerys (our exec producer) and I wanted to offer a platform to another female director. And in walked Molly Manners.
Her work on this series is outstanding. Her technical eye, the sensitivity with which she communicates with performers, her ability to capture big belly laughs and then underscore the tiniest gut punch emotional texture - she's fantastic. If I was a betting woman I'd say Molly is going to be huge...
Are there any particular moments you're especially proud of portraying in the series?
One of the things I'm most proud of, and it tracks back to series one, is our depiction of bipolar disorder. Jo Hartley is so integral in this, the amount of research and forethought that goes into her performance is the linchpin. In series one we only really see Trina in the height of a manic episode, so in series two I really wanted to explore the myriad nuances of the illness. And also to show Trina when she's well, the kind, brilliant, woman that she is.
I'm also really proud of our depiction of Bethan's first love in this series. There are so few lesbian storylines on TV, and I'm really glad that we have what I think is a great one.
And just going back to bipolar? Did you have any advisors helping?
Yes, we have an amazing doctor in Cardiff who is a bipolar specialist. She reads every draft and feeds back her thoughts.
Are there any other moments that you're proud of?
Dilwyn and the domestic violence storyline. In many ways he's an awful man. But I wanted to find the odd moment where we show that he's not a stock monster, he's a traumatized human being himself. And if mental health and domestic violence all sounds a bit heavy, it's also laugh out loud funny. Well, it makes me laugh anyway...
What was your motivation for telling your personal story?
I just had to. It felt like I could finally turn it all into something worthwhile. And it's helped me more than I can say, I hope it does the same for our viewers.
The first series received critical acclaim, and a huge response from people reaching out to you and the cast, how did that affect you?
That's been the most affirming part of it all. I know Gabi, and Jo had the same as well, people reaching out to us to say 'thank you. This is the first time I've felt seen on TV'. That means a lot to me.
What do you hope viewers will take away from the new series?
I hope that if any of the themes we touch upon have affected any of our viewers that they watch it and they feel seen, that they feel a hand on their shoulder saying 'you're not alone, me too'. And I hope that we can forge a way for more lesbian storylines, and storylines about mental health, and domestic violence.
I tried to use the show as a Trojan horse. So, there's jokes and there's kids getting drunk and talking about cum. But behind that are the messages that I want to hammer home. That's how I'd sum it up, important messages wrapped up in dick jokes.
We hear this may be the final series of In My Skin, and we can't wait to see how this series develops and where we leave Bethan ultimately?
Yes, the intention was always to do two series. I can't say much more than that, other than the final scene was in my head before I ever wrote any of the rest of it.
What are your reflections on creating the two series?
Making this story with this group of people has been the biggest privilege of my life.
The BBC and Expectation have been such amazing allies to us. I am so grateful that my first experience of creating my own show was collaborating with Kate Daughton, Shane Allen, Paul Forde and then Tanya Qureshi, who gave us so much freedom and artistic license and even though we were technically making a comedy show that is so heavy, they never once got cold feet or tried to force more jokes into it. They just let us create what we needed to create and I feel so lucky that we've had that experience.
Also Nerys Evans from Expectation, has been the most incredible, supportive, wonderful, empathetic, smart, executive producer you could ever hope for. And, our script editor Andrew Ellard is an absolute genius who's been integral in shaping the show, and I've been so grateful for his guidance.
We also owe a huge amount to the expertise and artistry of our Casting Director, Rachel Sheridan; DoP, Christoper Sabogal; and editor, Joe Cutler.
---
Q&A with Gabrielle Creevy (Bethan)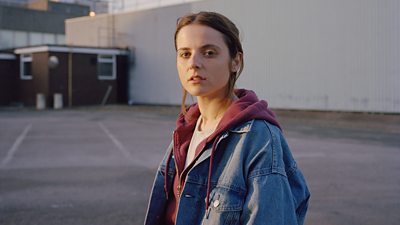 The new series has change on the horizon for Bethan as she embarks on her final year at school and has potential love interest, what more can you tell us?
She experiences love for the first time, she's coming up to the end of school, she's thinking about life outside of Cardiff but of course, her responsibilities and love to Trina question whether she can really fly the nest.
How does Bethan and Trina's relationship develop in the new series?
It's continuously developing like any other relationship. We see that it has strengthened and maybe that's because Bethan has accepted that this is her mum and there's nothing she can do or would do to change her. I mean, there is no one in the world that compares to her mum.
Why do you think Bethan continues to keep her home life secret from her friends?
It's an easier way of living. To tell her friends now would be harder than if she were to have told them from the start. Imagine having to explain all of that? Where do you start? I do believe she wants to protect her mum. News travels fast, especially in high school and not everyone has a kind heart. Even just the thought of people finding out is spine-chilling for Bethan.
How would you describe Bethan, Lydia and Travis' friendship?
Bethan and Travis have a much more understanding relationship, more like brother and sister. He's got her back. Whereas Lydia only sees the party in life, which is a beautiful way to see the world but it doesn't last forever. Lydia doesn't take her time to understand Bethan, everything is a joke and I guess there's only so many jokes you can take, especially when you often become the subject.
What reaction did you get to the first series?
A very overwhelming one. I'm soooooo glad that people resonated with it as much as they did. People were being seen and heard for the first time and THAT'S what it's about.
How would you best describe your character?
Relatable. Everyone has been Bethan at some point in their life.
Are you anything like your character?
I'd like to think so. When I first read the scripts I definitely saw glimpses of myself at 16. I was still learning who Bethan was in the first series and by the second series I really saw myself. Like Bethan, I have a very beautiful relationship with my mum. I also understand the passion and drive she has for writing. It was the same with me and acting. I sometimes used to shy away from the fact that I loved doing this and I knew that's all I could ever see myself doing.
Did Kayleigh give you any advice playing Bethan?
I'd say more guidance. Kayleigh fully trusted in me to create this version of herself and allowed me to run with it.
What was it like being back on set filming series 2 in Wales?
LUSH... I love Wales. I'll never not say that. I did find it very nostalgic being back where it all started in 2018. I've grown up with Bethan and being back in her world was pretty overwhelming because I've seen myself (Gabi) mature along with Bethan and that's a beautiful thing to experience... especially in Wales, obvs.
What do you think makes In My Skin such a compelling watch?
It captures life as we live it. There's no hiding from the truth and it's unapologetic. It doesn't shy away from the reality of being a working class family from Cardiff, the LGBTQ+ community, mental health issues and many other things we feel sometimes we have to dial down on tv and we shouldn't have to!!! We know these people. That's the important thing to remember - these are actual people and I think the mixture of comedy and drama depicts that 'real life' aspect, perfectly. You love one minute, you're heartbroken the next and that's the beauty of LIFE.
How would you describe In My Skin to someone who hasn't seen it before?
It's the voice for the underdog.
---
Q&A with Jo Hartley (Trina)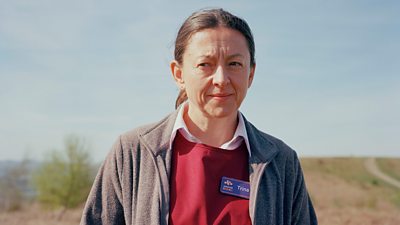 What can you tell us about the new series of In My Skin?
There are a few unexpected surprises along the way. Powerful and heartbreaking, but will also fill you full of hope. I watched it recently and cried. Some unforgettable heartwarming moments between Bethan and Trina, it is full of emotional twists and turns. I think the audience will enjoy it.
What can you tell us about Trina relationship with her daughter Bethan in the new series?
It's fraught and temperamental at times, but it's clear they love each other deeply, their relationship evolves throughout season two, they go on an epic journey emotionally. Trina is happy and well when we meet her in episode one. She's working at the local bingo hall and is content until a sudden twist of events which triggers an unexpected manic episode, no one (including Trina) sees this coming, only Bethan. Bethan is torn between taking care of her mum or heading off to study and follow her dreams. A beautiful journey they experience together, talking about it makes me emotional. It's been a special job for me.
What's Trina's relationship like with Dilwyn?
Explosive, unpredictable, co-dependent and unhealthy, it's messy, she's constantly walking on eggshells around him, in season two we see it get more and more troubled. We also see a glimmer of hope for Trina.
What reaction did you get to playing Trina?
A wonderful, kind, supportive reaction. It's been overwhelming to be honest the amount of support and love we got for this show. It really resonated with the audience. A privilege to play this character. It's taught me so much about myself and I learned a lot about bipolar. I've had nothing but love from people out there, plus I found a new way of working, which was exciting and confidence giving, the support on set was phenomenal.
What research did you do to prepare playing Trina?
I do a lot of research for In My Skin, watch YouTube footage of people experiencing manic episodes, worked with Bipolar UK, spoke to a friend who has bipolar and discussed things with Kayleigh. I used meditation, emotional recall, the five senses plus mimicry, but in this season Trina's mental health has improved somewhat, so I had to find a new version of her personality, which was terrifying, as I thought it might be too different from season one, I had great guidance from Molly Manners (Director) and Kayleigh (Creator/Writer), so I think we got it.
How would you best describe your character?
She's vulnerable, kind but at times troubled. Trina is a survivor. She's been dealt some hard blows, made bad choices, but she trudges on. She's in love with her daughter, Bethan (Gabrielle Creevy) which gives her the strength to keep on going and a purpose to live.
Were there any scenes you found difficult to film?
Not really, it's a safe environment on the set of In My Skin. I guess there are a few scenes that took it out of me physically and emotionally. The scenes where Trina is disturbed and angry or upset with Bethan are tough, also when she's experiencing the mania or a hyper manic episode, they are intense.
What was it like being back on set filming series two in Wales?
I LOVE Wales! It's stunning and everyone is so friendly. Season two was less terrifying than season one. I got to hang out with cast more and Trina is working at the local bingo with Nanna (Di Botcher), so we had a laugh. I was happy to show a new side of Trina. Kayleigh said it felt like I created two characters for this season.
What do you think makes In My Skin such a compelling watch?
It speaks to people, it's the language of the heart, real life, funny and tragic. It's well written and people identify with the struggles each character goes through, people like to identify I think, it makes us feel less alone.
Finally how would you describe In My Skin to someone who hasn't seen it before?
A roller coaster of emotion, must see show. Full of love, light, laughter and truth, with moments of heartbreaking sadness that will break your heart in two, whilst filling you with joy and hope.
---
Q&A with Rhodri Meilir (Dilwyn)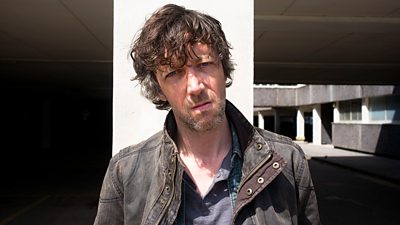 What can you tell us about the new series of In My Skin?
The new series more or less carries on where the last one ended. More of the same, more of everything. When it comes to a series as good as In My Skin, more is definitely better. We continue with Bethan on her difficult journey through her school and home life. More tears. More laughs.
How would you best describe your character?
Dilwyn is a nasty piece of work. He turns on the charm when out of the house and may be quite charismatic around others, but once he's in his own abode surrounded by the ones he purports to love, the brooding miserable monster rears his head. Poor Bethan can't do any right in his eyes and he's vile to his long suffering wife. He becomes a bit of a stroppy spoilt child around his mother and behaves more like a teenager. He's awful. Disgusting and horrible. An absolute joy to play!
Personally, I think what makes Dilwyn worse is that he's such a skinny, scrawny, sinew-y man. I think most of the audience think they'd be able to put Dilwyn in his place and that may make them hate him more. In real life I reckon Jo Hartley would knock me out. Gabrielle definitely would. I wouldn't dream of taking my chances with Di either. I'd just run away.
How is Dilwyn's relationship with Trina and Bethan in this series?
Dilwyn's never had much of a relationship with Bethan and the bond between him and Trina continues to dwindle. Dilwyn is a manipulative bully and revels in the misery of his wife and daughter.
Are you ever shocked at Dilwyn's behaviour towards Trina?
100%. I think it's an extremely important aspect of the series. Domestic violence is a conversation that needs to be brought to the table, not brushed under the carpet.
Are the scenes between Dilwyn and Trina difficult to film?
Jo Hartley is an absolute joy to work with and I have nothing but respect and admiration for her. Working with such professionals is a doddle even when the scenes require full-on physicality and emotion. We've shared some pretty tough scenes but they're much easier when your partner in crime is as committed as Jo is.
What was it like being back on set filming series two in Wales?
I live in Cardiff so filming In My Skin is as local as they get for me. I love being on set and knew quite a lot of the crew as we've worked together on other series in the past. One of the aspects I love about my line of work is meeting new people in new places but it's always a pleasure to see some familiar faces and old friends.
What reaction did you get to the first series?
I think In My Skin is seen as somewhat of a hidden gem. Those who have seen the series rave about it and you only have to see the mountain of awards the series has already won to appreciate how successful and critically acclaimed it is. Normally, people like to tell you what they haven't enjoyed about a series or what should have been done differently. However, with In My Skin people just tell me how much they enjoyed it and ask when the next series is. Oh, and they like to tell me that I'm horrible too.
How would you describe In My Skin to someone who hasn't seen it before?
In My Skin is a raw, loveable rollercoaster of emotions which will leave you crying and laughing in equal measure. It's a slice of life that may offer a mirror to some of our own experiences. It's short and punchy and will leave you wanting more.
What do you think makes In My Skin such a compelling watch?
We've all been to school and whether you enjoyed it or not, you'll recognise some of the experiences Bethan encounters. We were all young once, making mistakes, living, laughing, loving. There's a continuous sense of jeopardy to In My Skin. With every new lie Bethan tells, the tension grows and grows. You're left waiting for her world to explode, but as she's such a likeable character, you hope it never does.
---
Q&A with Rebekah Murrell (Cam)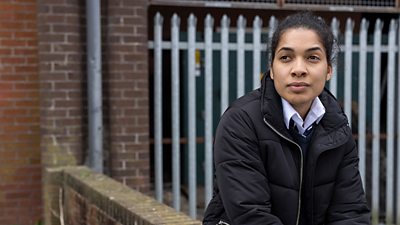 What can you tell us about the new series of In My Skin?
A whole lot happens, Bethan goes out with a big bang! Lots of bombs get dropped on her life and we see Bethan facing some really difficult choices and growing up, really.
What was it like joining the cast?
Dream come true! This is my first telly thing, I read the script and immediately fell in love with it. I watched the first series and was just besotted with the whole thing, with Beth and Trina's relationship, BLT's (Beth, Lydia and Travis) little gang, Lozza, all the characters, I just loved the whole thing and so joining the cast was a dream.
I was over the moon when I got the part and Gabi was soo, soo welcoming and Jo Hartley who plays Trina was as well. Gabi called me up beforehand and we had a really nice chat, she was giving me the lowdown on the style of the show. It's a proper family vibe on the show and I was welcomed with open arms and am very grateful.
How would you best describe Cam?
Cam is the new kid on the block, she's lived a couple of lives already, she's seen a bit more of the world than the others. Her dad's French which might as well be the moon for Bethan. Cam is studious and a little bit aloof and really grounded. I love her, cool new kid on the block and most importantly she's a match for Bethan's wits.
Do you think Cam suspects anything strange about Bethan's home life?
Definitely, she knows for a fact that something is going on but she doesn't know what it is. I think Cam is well off the mark when she's considering what exactly it is about Bethan's home life that is strange or suspect. It's a barrier that's stopping her and Bethan progressing to the next phase of properly getting to know each other and I think Cam's mum is one of Cam's favourite people and she's really close to her. She can tell how close Bethan is with her mum so I think Cam knows something is up if Bethan is putting space between her and Trina.
What was it like working with Gabrielle Creevy?
Gabi Creevy is one of my favourite actors. I have honestly found it an honour, a privilege to work with her, she is phenomenal. From the first time I met her in my final casting the truthfulness in her acting and her generosity in the room and her jokes and her vibes are second to none. She is incredible and she's a big BAFTA winner and deserves every bit of success that comes her way. She is blinding in this second series.
What stood out for you when you read the script?
How hilarious it is and how heart-breaking it is. It is a real page turner even when reading the script I was given episodes to read as I was auditioning for it and my jaw was on the floor. I was desperate to get to the next one, proper cliff-hangers. The writing is sublime, so, so funny and so, so tragic at the same time. It packs a lot into five episodes which are very juicy.
How would you describe In My Skin to someone who hasn't seen it before?
It's very, very funny, it's very, very sad, makes you laugh, makes you cry and makes you fall in love with every single character in it and with Kayleigh Llewellyn's mind.
What do you think makes In My Skin such a compelling watch?
For me, it is one of the most hilarious and heart-breaking things I've ever seen. It is super truthful with a script that is soo full of raw honesty and raw wit that comes straight from Kayleigh Lewellyn's genius mind and across the board stunning performances that are just mind blowing. All these characters are incredible. I'm smiling just thinking about them. The family vibe on set, the nurturing, loving, careful and telling this story really translates on screen. Everyone's a genius!
---
Q&A with Poppy Lee Frair (Lydia)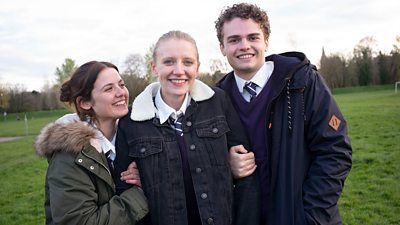 What can you tell us about the new series of In My Skin?
The new series follows the young characters at the end of their school journeys and all the anxieties and decisions that go along with that. We see further into the complexities of Bethan's life and how she manages to balance home, school, family, mental health issues and romantic relationships. There is more emotional turbulence for all, both good and bad, with hugely touching resolutions. It's a beautifully written, honest and impactful series acted truthfully, thoughtfully and powerfully from all involved, with fantastic direction and cinematography.
How would you best describe your character?
Lydia is very much the loud mouth of the school and very eager to cause mischief with little regard for consequences. She is all about the here and now, with little confidence in her abilities as a student and her future. She is quite abrasive and rude to everyone (including her best friends Bethan and Travis) but it comes from a place of insecurity and often a bizarre way of expressing her care - something only Bethan and Travis understand and will put up with. She's the self-destructive party girl of the group but as the series progresses and people change, she ends up feeling quite lost and self-pitying.
How would you describe Bethan, Lydia and Travis' friendship?
Bethan and Lydia have been friends since they were very young, having been to the same schools, and Travis joined their friendship a little later. Lydia is quite possessive of Bethan and feels competitive when Bethan makes new friends, however Bethan reassures her that they will always be close no matter what. Travis is much more of a sensitive confidant to Bethan, which Bethan appreciates greatly.
Each of them offers something the others lack; Bethan is kind, loving and loyal, Travis is sensitive and makes good decisions and Lydia shakes them all up with her mischief and playfulness, even if it is quite self-destructive. Despite all of their personal challenges, they mostly remain supportive of each other throughout their school experience, even through the tears and arguments.
What was it like working with Gabrielle, James and Aled in particular?
Gabrielle, James and Aled are all consummate professionals. They are all extremely talented, natural, hard-working and giving actors without a single drop of selfishness or ego. Gabrielle's job on In My Skin is particularly tough as an actor, and she utterly dedicates herself to her character, her story and the actors around her. Working with them all was an enormous source of joy and fun and I know they will continue to have extremely fruitful careers.
What was it like being back on set filming series two in Wales?
I thoroughly enjoyed being back in Wales and working with so many funny, caring and bright people. It certainly has a place in my heart. I always feel very at home in Cardiff and appreciate the beauty of the surrounding landscape as much as I can while working, even though the filming sets usually consist of a school or a chippy! I've had nothing but good experiences of Wales and Welsh people, so a massive diolch!
What reaction did you get to the first series?
I'm so thrilled for the team that the first series has received so many nominations and awards - I feel it is a massive credit to the entire creative team and Welsh production itself. Many people tell me how brilliant they think it is, and I agree. It has first rate humour, heart-breaking emotion and world class cinematography, and I know everyone that worked on it is very proud of it.
How would you describe In My Skin to someone who hasn't seen it before?
In My Skin follows the story of a young girl called Bethan, who is navigating her school life whilst dealing with a mother that suffers from a severe mental health condition. Bethan feels a lot of pressure on her shoulders to conceal all of her home trauma and responsibilities as well as her sexuality. The audience is privy to Bethan's double life, which is often humorous and often heart-breaking. It's set against the backdrop of South Wales and features some wild and wonderful characters. It is an honest, uplifting and moving story that has already accumulated several awards of the highest prestige and I have no doubt, will continue to.
What was it about In My Skin that stood out for you?
I think it's remarkable that a writer can capture laugh-out-loud humour, alongside tear jerking emotion. Kayleigh Llewellyn is a rare talent and I was immediately taken by her characters and writing. It is also an important and necessary story about female sexuality and mental health.
What do you think makes In My Skin such a compelling watch?
It works on many different levels: the performances are utterly engaging - be them hilarious or heart-breaking, the writing is surprising, clever and emotive, the narrative is important and relevant today with regards to sexuality and mental health, the direction and cinematography is completely on point.
The show works well on all levels and I think is very worthy of the critical praise it has received to date; the production company Expectation Entertainment have excellent taste in projects. It's also a credit to Wales and all the fantastic Welsh actors involved. I feel very lucky and proud to be a part of it; it's a little gem.
---
Q&A with James Wilbraham (Travis)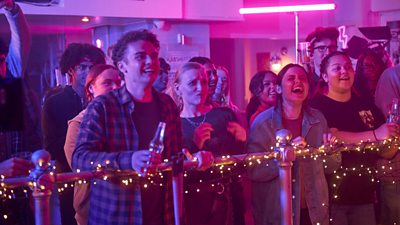 What can you tell us about the new series of In My Skin?
This series touches on the close relationship between Bethan, her friends and her family. It has some real highs and some really low lows which will have you laughing one minute and crying the next. I think Kayleigh has once again pulled it out of the bag and written the perfect mix of emotions.
How would you describe Bethan, Lydia and Travis' friendship?
I'd say that their friendship is fun, it's very close, it's a very complicated one. They are all quite different and dysfunctional in a way but I think they need each other in all their personal different ways and that's why they work so well together. You could argue that on paper Lydia and Travis especially aren't a great match at all because Lydia is so forthcoming and ballsy she sticks up for her mates most of the time and I think Beth and Travis need that in the school environment. I would go as far to say they probably need each other more than they realise.
Does Travis ever suspect that all might not be as it seems with Bethan?
Personally I think he definitely suspects Beth hides who she is in her personal life and shuts down if we were ever to touch on it. I think he has a lot of respect for Beth and understands her and understands why she is hiding and he's scared to prod and ask her about it because he doesn't want to push her away.
Unfortunately I think sometimes it can be easier to pretend that everything is fine but I think we definitely touch on how important it is to speak up in this series and be honest about our feelings and trust in the people that we have and not bottle everything up and act like everything is fine and dandy when it's really not.
What was it like working with Gabrielle and Poppy in particular?
They are just amazing, it's so nice to get along with the people as well as the characters. When you're working with people you actually get along with it just makes everything so much easier and realistic as well as you can really see those connections and we were really lucky that Kayleigh, Molly and Nerys were open for us to improvise on set. We would follow the scenes as they were written and we could ad lib and speak around them which I think really helped us. Allowed us to find new ways to do the scene, new beats we might not have realised that were there.
What reaction did you get to the first series?
To be honest I think we killed it (laughs). Not to blow our own trumpet or anything but we won best drama, Gabi won best actress at BAFTA Cymru from the pilot. We were shooting series one when we went to the BAFTA's and I was blown away by the reaction we got from a 30 min insight to the story. I would say it was really inspiring seeing all these woman responsible for the show stood on the stage accepting the award, seeing Kayleigh, Rachel, Jo, Nerys, Gabi, up there in this line.
I'm just really glad and honoured to be a part of it. Audiences hadn't even seen the rest of the story so I was really excited for them to see it. I think from that moment we knew that we had something really special that was current with important topics.
What was it like being back on set filming series 2 in Wales?
Being from Cardiff it's always nice to work where I live so I can go home every night, cook my own dinner, watch TV with my girlfriend, it's always nice. Anything I can do to work in Wales is a plus in my eyes.
How would you describe In My Skin to someone who hasn't seen it before?
I would say it's a great representation of what a little school in Wales was like. The difficulties of navigating through school life, the secrets and insecurities and I think every character is so different that anyone watching should be able to relate and recognise and hopefully find some courage in themselves and not feel totally alone especially in school because it can be such a lonely place. To know that you're not the only people out there that maybe struggle at school, it's totally OK you'll always find somebody.
What was it about In My Skin that stood out for you?
It was all the characters from Blocker to Lozza, Priest to Travis, they are all such strong characters that when you put them together, the clashes and the warm moments are so interesting to watch because you've got all these different people trying to get along and they are forced together in this environment but because they are all so different it doesn't always work out.Doesn't always end up a success and that's what makes it funny.
What I really enjoyed was just how fun it was. Reading the script was a laugh, if it was that vibrant on the page you just knew it was going to be ten times better in action. The whole thing was so much fun, it didn't feel like work. It was so much fun getting to work with these amazing actors, creatives and crew, it's just a real treat.
What do you think makes In My Skin such a compelling watch?
You get to see the different lives that Beth lives every day, you really end up routing and caring about her and everyone else and that's also a testament to Gabi's performance its so detailed and she's just class. Everyone in the show is amazing, Jo Hartley is incredible and think as an audience member you're just an extension of Beth whilst watching it. Everything always seems to be from her point of view so from an audience member's perspective you feel her anxieties and you're very much on the journey with her trying to figure out what is going on.
---
Q&A with Aled AP Steffan (Priest)
What can you tell us about the new series of In My Skin?
It's exactly what you need! Kayleigh has found the perfect balance between drama and comedy. It's real. You'll be laughing out loud one minute and crying the next. It's a rollercoaster!
What can viewers expect from Priest in the new series?
A lot of energy and a lot of mayhem! I love playing him.
We hear romance could be on the cards for Priest. What can you tell us?
Yes, Priest may have his eyes set on a special someone this series. I don't want to say too much, stay tuned...
What was it like being back on set in Wales?
I love filming in Wales. It's home. I always feel relaxed when I film in Wales. I often know someone on set which instantly takes away those first day nerves. It's also Beautiful! There's nowhere better than Wales on a sunny day.
Why did you want to be part of In My Skin?
The scripts are special. They are very personal to Kayleigh and that shines through. The audition process was so much fun! We improvised a lot. When I left the audition, it was clear that improvisation would be a big part of the filming process which made me really want the part. I'd also never played a character like Priest, and I was dying to tap into him.
How would you describe In My Skin to someone who hasn't seen it before?
In My Skin is a coming-of-age story. It's a very honest telling of a 16-year-old girl who is pretending to be an ordinary kid at school but all the while she is hiding the fact that her mum has bipolar disorder and is sectioned in a mental health facility. The series follows Bethan through her final years at school, weird times!
What do you think makes In My Skin such a compelling watch?
It begins with Kayleigh's scripts. The story is based on her life, and she's been honest and brave whilst writing which makes the show raw and truthful. We have the dream team on this show, every department cares so much about the story and therefore works hard to make it the best it can be.
---
Q&A with Alexandra Riley (Ms Morgan)
What can you tell us about the new series of In My Skin?
I think the audience will see even more layers of the characters in series two. It really delves into the heart and souls of them. Which makes it even more heartbreaking. There's also a lot of fun in it too though! We get to see more of the relationships between people such as Blocker and Ms Morgan, and there are some great new characters to get to know.
Ms Morgan seems to look out for Bethan, why do you think that is?
I love the bond between Ms Morgan and Bethan because it's so relatable. We all had that one teacher that we remember to this day for their support. I know I did. I think Ms Morgan SEES Bethan. See's the potential she has as a writer, but also sees the struggle Bethan is going through, as much as she tries to hide it.
Bethan is so obviously in need of support and guidance and Ms Morgan makes sure she provides that for her, without making too much of a fuss about it. She loves Bethan's wit too! Ms Morgan has a great dry sarcasm and Bethan matches her on it which she quietly enjoys!
Did you have any teachers like Ms Morgan?
I was fortunate enough to have two teachers that I will never forget for their support. My drama teacher Miss Owen, and My form tutor Miss Groom. They always encouraged my creativity and were quick to pull me up when they could see me slacking off or straying from the right path. I still feel I owe a lot to them. They listened to me and just seemed to get me. It's so important to be seen and understood at that age.
What was it like being back on set in Wales?
I adore working in Wales and have been so fortunate to be able to have done it so much. Nothing beats home. It just has this real family vibe.
Why did you want to be part of In My Skin?
I was instantly drawn to this story when I first read the script. I found it so relatable. I KNEW these people. Every single one of them. It just transported me right back to high school. Such a confusing, life changing time. And I felt it was so important for this to be out there. For people of all ages. And I wanted to be a part of that.
It was also such an exciting opportunity to play a role of someone who had been so important to me growing up.
How would you describe In My Skin to someone who hasn't seen it before?
I would describe In My Skin as a beautifully raw, hugely important, honest account of childhood, life and identity.
What do you think makes In My Skin such a compelling watch?
In My Skin is so compelling for all of the above. It's unapologetic honesty. It's relatability. The way it highlights mental health and its effects on everyone involved. But also because we care about these people instantly. They're real. We know them. And we spend the entire series wanting them to be OK.
---
Q&A with Molly Manners, Director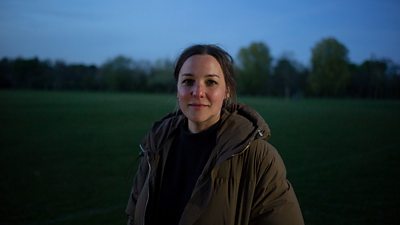 When did you first hear about In My Skin and the possibility of directing the second series?
It'll be a year ago, almost to the day, on the air date. I was a fan of the first series so it was a very exciting call to receive from my agent.
How did you feel joining the cast and crew for the second series?
I felt inspired and beyond excited to become part of such a brilliant team but I also felt a huge responsibility to do justice to Kayleigh's story. To work with Kayleigh, Nerys, Gabi and Jo and to have the chance to add to the awesome cast and crew was a fantastic opportunity.
What drew you to the story/characters?
I already knew the characters and had huge respect for what had been achieved in series one. So seeing, in the series two outline, how the story and characters developed, how their worlds opened up and how as they grew so did the dramatic stakes, was a massive draw.
It's a deeply personal and authentic script from a writer who lived the experience. It's a female led piece that covers important issues including mental health and domestic abuse with intelligence, grace and authenticity. At its heart it's also a coming of age story with hope at its core. It's about mother and daughter relationships, bravery in the face of adversity, it's about getting to know yourself, about love, independence, friendships. Themes that resonate deeply and universally.
Kayleigh's use of humour in amongst all of this is acutely observed and fiercely intelligent. It makes the pain hit deeper and the comedy land harder when they're mixed with such expertise. It's just how we really experience life. That drew me in. It feels like it cuts through and hopefully makes some women somewhere feel less alone. And also makes a lot of women somewhere else feel inspired and moved.
How collaborative is the process when making a show with a writer/creator? Did you work closely with Kayleigh Llewelyn?
The process is different each time but it's been a real privilege to be trusted to help tell Kayleigh's story. The minute we met over zoom last November, Kayleigh and I were pretty much thick as thieves. She's an incredible force and a massive talent but this is combined with a beautifully sensitive approach and great respect for others. We worked very closely but she always allowed me to own the series direction. She had faith in my vision right from the off.
We laughed and sobbed a lot at that monitor together. In fact turning around after a take and thinking, that's it, only to see Kayleigh (a self proclaimed 'non-cryer' with a tear in her eye) that's when I knew we really had the take. I felt so backed and supported by Kayleigh and Nerys all the way through. Two awesome women.
Was it a complex show to shoot?
It was technically complex in places (a few stunts and tracking vehicles this time around) but the real complexity was in the emotional nature of the scenes. It was all about creating space in the weighty scenes for the actors. Paring back the numbers in the room to the bare minimum. We had a structure in place but also gave ourselves permission to be organic in our filming approach, which meant we captured magic that we may not have had we been more rigid. This goes for the comedy as much as it does for the drama. It's credit to Nerys and the crew that they went with us at these times and allowed that breathing space.
The series is so raw and the characters are so rich, how do you go about setting the style while making it still feel so real and relatable? Did you have any cinematic influences on how you shot it?
The shooting style always comes from the story and the characters themselves. For this story, it is so intimate and raw both in its trauma and it's humour that my approach was all about putting the audience in the room with the characters, to never feel the hand of the director, for nothing to get in the way or feel layered on that could create distance.
There were a few techniques I used to achieve this but a lot of it was about an intuitive human feel to the way the camera moved and to make space while filming for organic moments to happen and being ready to follow them. With this as the spine, when it did feel appropriate to break out for more heightened dramatic moments they could work really hard to carry the audience off to another place. You almost have to earn those moments with something of this nature.
The story has developed so much from the first series that it felt right to reflect this in the approach to shooting it. I wanted to retain the feeling that you're almost in Bethan's shoes but also build from there to reflect her world opening up, hope coming into her life, feel her maturing and gaining independence, to up the stakes and give her almost more to lose.
The Director of Photography Chris Sabogal and I worked incredibly closely in the weeks leading up to the shoot and had a huge amount of references both film and photographic that helped us achieve this in many different ways; from use of light entering darker spaces, seeing Bethan sharing her space in the frame, giving other characters a more equal footing as relationships developed, working with subtly empowering angles for her, opening it up visually in terms of palette and also seeking out locations with cinematic scale to add that feeling of broadening horizons, a sense of a bright future, of growing up. Using all these tools then allowed us to withdraw them as and when we needed to as part of the storytelling in the darkest moments. Score and music were also a key part in achieving this.
Chris often said he felt like he had front row theatre tickets when it was just him holding the camera with Gabi and Jo in the room and that's exactly how we want the audience to feel.
What was it like filming in Wales and how important was the setting for this series?
There wouldn't have been a show if it wasn't filmed in Wales and it was an absolute gift to shoot in a location where the story really happened; in and around Kayleigh's 'old stomping ground' as the location manager put it. The locations Kayleigh wrote into the script like Caerphilly mountain really added cinematic scale. We spent a lot of time ahead of the shoot in Cardiff, scouting for locations and found some hidden gems, like the bingo hall. The approach to finding locations and dressing them was so exciting, we toured around and spotted houses and letter dropped, there was a lot of word of mouth also. This approach along with some incredible production design from Penny Harvey and team allowed us to capture a truly authentic sometimes bleak but always beautiful portrait of Cardiff that is so central to the storytelling.
Also the waterfalls and wild ponies at the weekends were an added bonus.
After the huge success of the first series, what was the first day like on set for series two? Any nerves/excitement?
I'm always full of all of those things but that was pretty much from the minute I got the job. The first day was so wonderful, we shot some scenes with Poppy, Aled, James and Gabi who had us in stitches and we spent a fair chunk of the day spinning a shopping trolley around a Cardiff carpark. What's not to like.
Shooting in the pandemic made getting together online so accessible that I'd spent a lot of time with all the actors ahead of time. We also had some proper rehearsal time with all the cast which allowed us to get to know each other and their developing characters. So it was an easing in rather than a 'first day' but still a total thrill to be getting going.
The key creatives are mostly female on this series, what was it like to work in that environment, alongside such great female talent (yourself included!)?
I'm lucky enough to be used to working with great female talent, but at times this felt particularly special. The environment was beautiful really. It's a show that portrays so many different relationships but at the forefront are three generations of women, a lesbian relationship and a female friendship - so the female vibes were palpable. You could really feel the female (or as we called it 'witchy') energy on set and that felt important in the more intimate scenes. The team wasn't exclusively female however and everyone brought huge talent to proceedings and the whole team were incredibly sensitive to the subject matter.
How do you feel about the cast?
I love them. What more can I say. The energy and artistry that they brought was like nothing I've ever experienced. It felt almost freaky at times the truth in their performances. It wasn't uncommon to be moved to tears one moment and be in fits of hysterical laughter with them the next. That's one of the real hallmarks of the show I think.
Every single actor had such commitment and talent. Gabi, Jo and Rebekah were so utterly selfless and generous in their performances. It was an absolutely magical gift to work with them.
Gabi mesmerised me from the moment she came in to do the chemistry reads with the new parts we were auditioning - she's truly other worldly, you can't take your eyes off her when she's performing, she takes you to a different place. There were a lot of conversations around finding the truth in each scene, if it wasn't 100% there we could all feel it and would huddle together and work through it until we got there. That was pretty special.
The school scenes with Poppy, Aled, James, Alex, Laura and co. were just so much fun. They are so slick. And seeing how they work with Kayleigh in improv too was a bit of a masterclass. And then working with Olivia and Stephan joyful. Di had me in stitches but also brought big energy in some incredibly moving scenes and Rhodri takes it to another level.
As a first time series director, are there any stand-out moments from this shoot that will stay with you?
To have this be my first series was an unreal experience. A wild ride. So moving and a privilege to get to tell Kayleigh's story and meet some beautiful people and true friends along the way. I'll be forever grateful to Kayleigh and Nerys for giving me the job, for trusting me with it and for giving me such freedom.
There were so many stand out moments. But one that really blew us all away was when we were picking up a scene with Gabi and Rebekah. It was Bethan and Cam's first sort of date and we were in a Cardiff carpark (again) this time at night. We only had a few minutes until wrap and had one go at it.
The words in the script are written 'They kiss. It's fireworks'. We're in the car at three minutes to wrap. Gabi and Rebekah do the scene and it's electric, they kiss and then as they pull away from each other real fireworks start going off in the sky over where we are standing. It was the most incredible moment. Kayleigh and I just looked at each other dumbstruck. Well actually mouthing "WTF!". The whole cast and crew whooped and cheered. We all felt truly amazing and totally weirded out. We put it down to witchery of course.
Tagged: