Piratas de la TV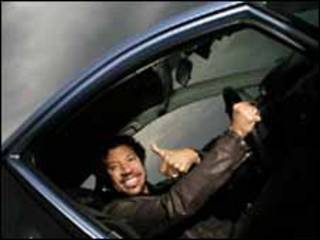 TV pirates
New figures show a surge in the numbers of people using the internet to watch unauthorised copies of television programmes. While American drama series are the most popular, millions of people are also downloading the British programme Top Gear.
Reporter: Rory Cellan-Jones
Visits to web sites offering illegal access to music and video have nearly doubled over the last year, and increasingly it's television and films which are being sought out.
The media measurement firm Big Champagne has compiled a top ten of illegal downloads. It's dominated by American drama series, with 55 million people downloading episodes of Heroes in the first half of this year. But the BBC's Top Gear is also amongst the most pirated programmes, with hundreds of thousands of people, many in the United States, downloading each episode of the recent series.
Despite the apparent surge in piracy, the researchers say television should not suffer as much damage to its revenues as the music business has faced.
Rory Cellan-Jones, BBC News
offering illegal access to que proporcionan acceso ilegal
nearly doubledcasi se duplicaron
sought outbuscados compiled (ha) recopilado
it's dominated byestá dominada por / lo que más se descarga son (series dramáticas de la tv estadounidense)
amongst the most pirated programmeslos programas más pirateados
the apparent surge inaumento repentino
suffer as much damage to its revenuesno sufrirá tanto daño a sus ingresos
facedha enfrentado