Tratado entre UE y Corea del Sur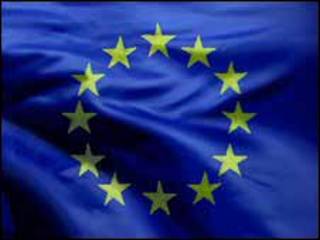 EU, South Korea free trade deal
The European Union and South Korea have agreed on one of the world's biggest free-trade deals. It is estimated that the deal will be worth up to $28bn for the EU and about $18bn for South Korea.
Reporter: Mark Sanders
This is a highly significant deal reached between the 27 countries in the European Union and South Korea. Trade between the two was worth around $100bn last year. The EU says it's the most important free trade agreement ever negotiated between it and a third country.
The deal will see the quick elimination of $2.3bn worth of duties for EU exporters to Korea. Europe's trade Commissioner, Baroness Ashton, said the agreement will create new opportunities for European companies in services, manufacturing and agriculture. She stressed it was particularly important in the current economic climate, helping to fight the downturn and create new jobs.
But European car manufacturers object to the deal, arguing that dropping the EU's current 10% tariff on Korean vehicles coming into Europe would harm them. A spokesman for the Association of European Car Makers, an industry which has struggled during the recession, said the accord would give a huge competitive advantage to South Korean manufacturers.
The agreement still has to be ratified by all 27 EU governments, the European Parliament, South Korea's Cabinet and President. If it passes that process it's expected to come into force next year.
Mark Sanders, BBC News, Brussels
a highly significant deal un acuerdo muy importante
eliminationeliminación/cancelación
current economic climateel actual clima económico
to fight the downturn combatir la crisis económica
object toestán en contra
struggledlucharon, enfrentaron muchas dificultades
accordacuerdo
give a huge competitive advantageproporcionar una enorme ventaja competitiva
ratifiedaprobado, ratificado
to come into force entrar en vigencia