Adobe confirms plans to move away from Apple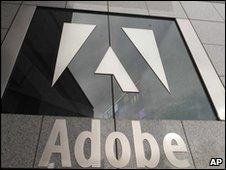 Adobe has posted a short response to the letter Apple boss Steve Jobs has written about Flash technology.
In it, Adobe said the legal terms Apple imposed on software developers had led it to shift its focus away from Apple.
Mr Jobs used the open letter to defend Apple's decision not to allow Flash on many of the firm's products.
In it he criticised Flash, saying it was not fit for an era of smartphones and touchscreen devices.
Kevin Lynch, Adobe's chief technology officer, wrote in a blog posting: "We feel confident that were Apple and Adobe to work together as we are with a number of other partners, we could provide a terrific experience with Flash on the iPhone, iPad and iPod touch."
Currently, none of these products can run the Flash technology which is used on many websites to power media players, games and other animations.
However, added Mr Lynch, Adobe has decided to shift its focus to get Flash working well on gadgets made by Google, RIM, Palm, Microsoft, Nokia and others.
He said Adobe expected to release Flash Player 10.1 on Google's Android operating system in May and then for it to be on general release in June.
"From that point on," he wrote, "an ever increasing number and variety of powerful, Flash-enabled devices will be arriving which we hope will provide a great landscape of choice."
The letter came soon after Adobe announced it would stop making tools that allow developers to quickly translate Flash code to run on Apple gadgets.
These allowed developers to make applications once and then distribute them for use on various phones and operating systems, including Apple's iPhone.
Adobe's announcement followed a change to the terms and conditions of the licence that software developers must sign when writing code to run on Apple products.
That change banned developers from using automatic translation tools, effectively forcing them to develop two applications - one for Apple products and one for everything else.
Other Adobe executives have commented on Mr Jobs' letter.
Adobe CEO Shantanu Narayen told the Wall Street Journal (WSJ) that "when you resort to licensing language" to restrict development, it has "nothing to do with technology".
He said it was now "cumbersome" for developers who were forced to have "two workflows".
Mr Narayen said the problems highlighted by Mr Jobs were "a smokescreen".
He added that if Flash crashed Apple products it was something "to do with the Apple operating system".
He said he found it "amusing" that Mr Jobs thought that Flash was a closed platform.
"We have different views of the world," Mr Narayan told the Wall Street Journal. "Our view of the world is multi-platform."
In his lengthy open letter titled Thoughts on Flash, Mr Jobs said the reason Apple did not want people to use Adobe's automatic translation tools was because experience had shown it results in "sub-standard apps".
He described Flash as a closed system and said that it was bad for the smartphone era because it did not support multi-touch systems and helped drain battery power unnecessarily.
He also pointed out that there were now alternatives to Flash technology, particularly for web video.
The Apple boss added that Flash fell short on security and was "the number one reason Macs crash".
The letter provoked an avalanche of comments online, with many saying Apple's restrictions on what can be done with its software go far beyond those on Flash.
In an editorial on OS News, Tom Holwerda said Mr Jobs' letter was "hypocritical" because Apple was guilty of many of the faults it levelled at Adobe.
Related Internet Links
The BBC is not responsible for the content of external sites.