Cabaret singer Susan Reed dies aged 84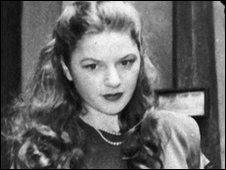 Cabaret singer Susan Reed, described by Life magazine in 1955 as the leading lady of the folk music era, has died aged 84 of natural causes.
The singer, who acted alongside Gene Krupa in 1948 film Glamour Girl, performed regularly at major venues including New York's Carnegie Hall.
She also starred in Max Liebman's Broadway production of Billy the Kid.
Reed, who is survived by her son, Reed Karen, died at her nursing home in Greenport, New York, on Sunday.