Motor racing and football dominate sports rich list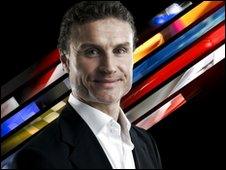 The bulk of the UK and Ireland's richest sportsmen are linked to football or motor racing, a report says.
Formula One's Eddie Irvine (£80m), Jody Scheckter (£60m) and David Coulthard (£50m) are in the top 10 of the Sunday Times sports rich list.
But the wealthiest figures came from football - Wigan chairman Dave Whelan (£190m) and David Beckham (£125m).
No women earned enough to make the top 100.
The list includes current and former sportsmen in Britain and Ireland. Those competing abroad and foreign stars playing here were eligible - as were football managers and horse racing trainers.
The report estimated that 57% of the wealth of the top 100 was held by those linked to football.
Golf and basketball were among other sports well-represented in the list.
Former racing driver Johnny Dumfries was ranked third wealthiest by the paper. He was part of the team that won the Le Mans race in 1988, though most of his riches come from land he has inherited.
Lennox Lewis, the former WBC Heavyweight champion boxer came in at fourth, valued at £95m.
Among football managers, the paper said England boss Fabio Capello's was the richest (£34m), followed by Roy Keane (£30m) and Manchester United's Sir Alex Ferguson (£24m).
Related Internet Links
The BBC is not responsible for the content of external sites.