UBS profits rise on investment banking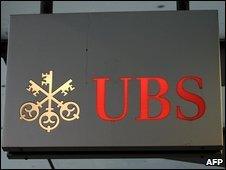 Swiss banking giant UBS has reported a big increase in profits after seeing its investment banking business recover from the financial crisis.
The bank said it made a profit of 2.2bn Swiss francs ($2bn; £1.3bn) in the first three months of the year.
That compares with a loss of nearly 2bn Swiss francs this time last year, when UBS was one of the banks worst hit by the sub-prime mortgage crisis.
Last month, UBS's chairman said the bank had "turned a corner".
But Kaspar Villiger also told shareholders there was "a long and arduous road ahead".
The quarterly profit is UBS's highest for almost three years, and beats the 1.2bn Swiss francs it made in the last three months of 2009.
The bank's investment banking arm returned to profitability at the end of last year, following more than two years of losses.
Related Internet Links
The BBC is not responsible for the content of external sites.