BA strike: Your rights over travel disruption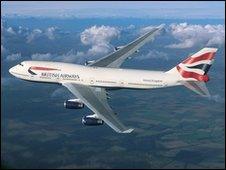 Union members at British Airways have begun a fresh round of walkouts, which is set to include strike action on key holiday dates.
BA had initially won an injunction preventing the strike. However, following a successful appeal by Unite, cabin crew will go on strike from Monday 24 May to 28 May and plan to go out again between 30 May and 3 June - taking in the UK bank holiday.
The final round of stoppages is planned for 5-9 June - just days before the football World Cup in South Africa.
The latest planned action comes after cabin crew went out on strike in March in the ongoing dispute about cost-cutting plans.
So how are individual travellers affected by the latest plans?
I've got a flight booked with BA - what should I do?
The seriousness of the disruption will depend on how many staff decide not to turn up to work on the strike days.
Customers will be able to use their passenger reference number to check their booking on the BA website to see if their flight is still operating.
However, BA has already said that flights to and from Gatwick and London City airports will not be affected by any strike action, and it hopes to run many short and long-haul flights from Heathrow.
If your flight is cancelled by the strike action, there will be various options offered. They include:
Rebooking on to another BA flight to the same destination within 355 days of the original date of travel
Flying on another BA flight to or from the nearest alternative airport
Rebooking onto one of 50 or so agreed alternative airlines, subject to availability
Cancelling the booking and getting a refund
Will my insurance cover me?
A cancelled holiday means potential losses over other holiday costs such as car hire and hotels.
If you booked a package holiday, the travel agent or operator has a responsibility to provide all the elements of that package.
So customers should contact their agent or operator as soon as possible. The agent or operator will try to find alternative flights but, if that is not possible, will refund the cost of the whole package holiday.
For those who booked the separate elements of their holiday themselves, the picture is slightly more gloomy.
If their holiday is cancelled, they will need to try to claim the extra costs through their travel insurance. Some will pay out, but some will not.
The small print in the insurance documents will explain exactly what cover is offered in the event of a strike delaying or cancelling flights, although some insurers do give leeway.
Alternatively, if the holiday was booked on a credit card, then people might have a claim through their credit card provider for costs of over £100.
Anyone claiming would need to have bought the policy and made their bookings before the strike dates were announced, the Association of British Insurers says.
Travellers booking a flight now - knowing that it is during the strike dates - will not be covered by insurance if it is cancelled.
Later walkouts could yet be prevented if both sides manage to reach an agreement.
Buying a second ticket with an alternative airline, only to find that the strike is cancelled or alternative flights found, would leave a passenger with two tickets and no right to a refund.
In the meantime, anyone affected by disruption caused by the volcanic ash will have certain rights to refunds, accommodation and refreshments. You can read about those rights here.
Related Internet Links
The BBC is not responsible for the content of external sites.