Software piracy continues global rise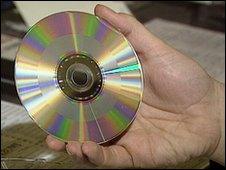 Software piracy around the world has risen again, according to a report from the Business Software Alliance (BSA).
The industry body says that losses from software piracy amounted to $51.4bn (£34.8bn) in 2009.
It singled out computer users in the Asia Pacific region as the source of the biggest dollar losses in the world.
But, it says, there are also positive signs, as the rate of piracy declined in more than 50 countries, and rose in only 19.
In the UK, 27% of software in use was found to be pirated, a figure that has remained steady for the last few years.
Businesses and individuals in the ex-Soviet state of Georgia are the world's top pirated software users, the body said, with 95% of software installed there believed to be bootlegged.
At the other end of the scale, the report found that just 20% of software in use in the US is illegal.
According to Victor Lim, a vice president at IDC, which carried out the research with the BSA, close to 60% of the 900 million pieces of software in use in the Asia Pacific region are unlicensed.
BSA's vice-president, Jeffrey Hardee said that a 10 percentage point reduction in software piracy in the Asia Pacific region would "directly contribute" 41 billion dollars to the region's economies. He argued that it would help create 435,000 jobs.
But he also explained that companies, not individuals, inflict the most significant financial damage by their use of pirated software.
"Surprisingly, quite a few listed companies are caught using pirated software. They just have unsophisticated or no software management policies in place," he told AFP. "It's quite shocking."
He added that "companies also risk compromising the security of their databases by using pirated software".
Singapore was the only Southeast Asian country to feature in the list of 30 countries with the lowest rates of software piracy use.
Related Internet Links
The BBC is not responsible for the content of external sites.