Bankruptcies to keep on rising, figures suggest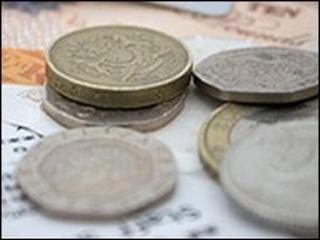 The number of people trying to have themselves declared bankrupt in England and Wales rebounded in the first three months of the year.
Ministry of Justice figures show the number of bankruptcy petitions lodged in the courts by debtors rose 20% from the previous three months, to 16,348.
Bankruptcy proceedings started by creditors also rebounded, up by 4% to 4,329.
The figures suggest eventual bankruptcies will continue rising.
There is a a seasonal element to the statistics, as well as "debt lag", explained Brian Johnson, an insolvency practitioner at accountants HW Fisher.
"People who have been fighting to stay afloat for the past two years are increasingly throwing in the towel, as they simply can't go on any longer," he said.
"For many people, the current downturn has lasted for too long and more and more of them are now having to declare themselves bankrupt.
"There is often a rise in the number of debtors' bankruptcy petitions in the first quarter, as people make a huge effort to get beyond Christmas before they concede defeat."
Going bust
Last week, the Insolvency Service reported that the number of people being declared insolvent in England and Wales had hit a new record in the first quarter of 2010.
There were 35,682 personal insolvencies in that time, an 18% rise from the same period a year earlier, though just 108 more than in the previous quarter.
The overall figures reflected the number of actual bankruptcies, which had risen 7% from the previous three months.
They also reflected the number of people going through the alternative routes to insolvency - individual voluntary arrangements (IVAs) and the newer debt relief orders.
The MoJ figures show that while the number of bankruptcy petitions being lodged by creditors has been fairly steady over the past five years, at about 20,000 a year, the number of bankruptcies being instigated by the people in debt has been shooting up.
In 2005 there were 37,000, but by last year they had risen to 63,000.
Companies
The number of requests lodged with the courts to wind up a company - either by a shareholder, director or creditor - also rose in the first quarter.
The number of these winding up petitions stood at 2,777, a 4% rise on the last three months of 2009.
However, they are not a complete indicator of how many companies are in danger of going bust.
Some petitions might be unsuccessful, for instance if a company's directors can convince the court that their firm is in fact solvent or has the prospect of being so.
Also, as the Insolvency Service statistics highlighted last week, being wound up compulsorily is just one possible outcome for a firm that is in danger of going bust.
Insolvent companies may be rescued by reaching a company voluntary arrangement (CVA) with their creditors, or by going into administration, thus avoiding being wound up as a result of a court petition.