Education overhaul gathering pace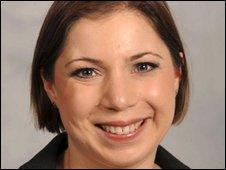 The new government's education team is pushing ahead with plans for radical changes to schools in England, with legislation expected within weeks.
An Education Bill will be outlined in the Queen's Speech on 25 May.
Top priorities are expected to be paving the way for more schools to become academies and for parents and other groups to set up schools.
Liberal Democrat Sarah Teather and the Conservative Nick Gibb have been named as ministers.
Ms Teather will take on responsibility for children and Nick Gibb will be Schools Minister.
Michael Gove, the new Education Secretary, had pledged in the run-up to the election that a Conservative government would give schools judged to be "outstanding" by Ofsted inspectors an automatic right to become academies.
Academies are state-funded schools which are semi-independent.
His intention had been to legislate quickly so that schools could opt to become academies in September.
He had also said primary schools would be allowed to convert to academy status and that the aim was for all schools to have that right.
Failing schools, which had been in special measures for more than a year, would be re-opened as academies in September 2011, Mr Gove had previously pledged.
Besides the academies, another force for change in the system will be steps to make it easier for parents, teachers and other groups to set up their own schools.
Both policies embody the Conservative philosophy of letting good schools have more freedom from local authority control - the so-called "free schools" agenda.
But the Liberal Democrats are traditionally in favour of schools being held accountable locally.
The coalition agreement between the parties stated simply that both sides agreed to promote the reform of schools so that "new providers can enter the state system in response to parental demand; that all schools have greater freedom over the curriculum and that all schools are held properly accountable".
In a letter sent to staff at the Department of Education setting out his priorities, Mr Gove did not mention the academy programme by name.
Instead, he said the government wanted to offer all schools "the chance to enjoy academy-style freedoms so that heads and teachers across the country can be liberated".
Whether there has been any watering down of Conservative commitments in this area remains to be seen but appears unlikely.
A recent small survey by the Times Educational Supplement suggested there was enthusiasm for the academy plans among some head teachers.
Among 27 secondary schools selected at random, seven gave a definite "yes", while 11 said "maybe", the TES reported.
Teaching unions have, as a group, been very critical of the free schools policy, warning that it risks causing chaos at a local level (NUT) and dismantling state education (NASUWT).
The general secretary of the Association of School and College Leaders John Dunford had described it as a "corner-shop system" under which the poor would suffer.
Related Internet Links
The BBC is not responsible for the content of external sites.