EMI owner agrees to top up funds to block Citigroup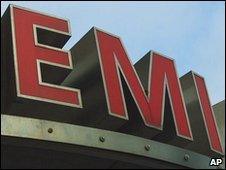 EMI's owner has raised new funds that should stop the US bank, Citigroup, from taking control.
Terra Firma, run by the billionaire financier, Guy Hands, has promised to inject more money into the business.
The sum, thought to be more than £100m ($145m), means the company will keep within the terms of its loan agreement with Citigroup.
If it had not raised the funds, Citigroup would have become the owners of EMI.
The giant bank holds £3.2bn ($4.7bn) of EMI's debt.
Terra Firma's Maltby Investments bought EMI, whose acts include Gorillaz, Coldplay, Kylie Minogue and Robbie Williams, at the peak of the last boom in 2007, paying £4bn ($5.9bn).
Guy Hands has admitted he regrets paying so much for the company.
In common with much of the recorded music industry, EMI has been hit hard by illegal downloads and falling album sales.
EMI's executive chairman, the former ITV boss, Charles Allen, said: "We are very pleased to have received this confirmation of an additional investment."
Guy Hands had been hoping to raise £360m ($532m), which would have seen EMI financially stable through to 2015.
Related Internet Links
The BBC is not responsible for the content of external sites.