Sky free evening phone calls to start later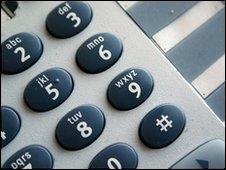 Sky has become the latest big telephone company to start charging for making early evening weekday calls.
Customers on its Sky Talk Freetime package will now pay for calls between 0700 and 1900, rather than between 0600 and 1800.
It is following the recent example of BT and Talk Talk, who have both announced similar tariff changes.
The new Sky charges, which start on 1 June, involve a 12% rise in the cost of daytime calls to 5.9 pence per minute.
The telecom regulator Ofcom said such a change was perfectly reasonable.
"Provided they give customers notice, it is OK to do that," said a spokesman.
Sky has about 2.3 million customers for both its Freetime and Unlimited landline packages, the latter offering free calls to other landlines at any time, but for a monthly fee of £5.
Sky declined to reveal how much extra revenue, if any, would be generated by charging for calls between 1800 and 1900 while lifting charges between 0600 and 0700.
"It was the view of the business that this was the sensible thing to do," said a spokesman.
"We have amended our 'free call' hours so that they are the same as those offered by BT and Talk Talk."
The price comparison service uSwitch claimed many customers of these firms would dislike the changes.
"If customers don't change their calling habits, they could see hundreds of pounds added to their annual bill. We're holding our breath to see if Virgin Media will follow suit," said Steve Weller at uSwitch.
"Companies are making this move to encourage more people to sign up to the all-you-can-eat 'Anytime' calling plans, but it's clear to us that the new times will not sit well with the majority of customers," he added.
Related Internet Links
The BBC is not responsible for the content of external sites.