Flash creator wades into Apple debate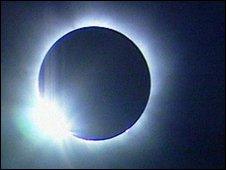 The co-creator of Flash media software has said it has a future, despite Apple's attempts to kill it off.
The video and animation software owned by Adobe has been heavily criticised by Apple boss Steve Jobs.
Jonathan Gay told BBC News that Flash "will continue to be the dominant tool" for media on the internet.
He also said he thinks iPhone users will see "support for Flash...sometime in the next few years".
Mr Gay, who is no longer involved with developing the video and animation software, helped to create the FutureSplash software that later became Flash.
Apple's iPods and iPhones have proved hugely popular, and few doubt the technologies have helped to promote innovation in smartphones and portable music players.
But Apple founder Steve Jobs's decision to challenge Flash, which is used to help distribute a vast array of media across the internet, has come under close scrutiny.
In a letter posted on the Apple website, he argued that Flash had "one of the worst security records in 2009", "has not performed well on mobile devices", and "is the number one reason that Macs crash".
Yet iPhone users browsing the web find it frustrating that video and other animated content distributed with Flash cannot be viewed.
Instead, they see an empty square where the content would be. This is because there is no so-called "plug-in" for Flash on the iPhone's web browser, Safari.
Earlier this year, Adobe was busy creating software that would have helped iPhone App creators translate Flash website content for use on the iPhone.
But a recent change by Apple to the iPhone and iPad developer's agreement effectively prevented developers from using the technology.
Jonathan Gay said: "Apple is building their tightly controlled application platform to push the mobile internet world to a model like traditional mobile phone and cable TV businesses, where there is a gatekeeper who controls the platform and gets a fee from all the transactions on the platform."
"This would drive a very profitable business for Apple," he said.
"Flash grew from the PC and Web era where players are free, run on lots of devices, and there are no gatekeepers controlling what developers could do with the platform.
"As a consumer, I'd much rather see the PC and web model move to mobile phones than the closed mobile phone world taking over rich applications on the mobile internet," he added.
Mr Gay said that the current dispute has its roots in the early days of the iPhone, when Apple struck an important deal with Google, the parent company of YouTube.
The deal saw YouTube convert all of its content so it was compatible with a specialised iPhone YouTube application.
"[Steve Jobs'] ability to convince YouTube to do this for the original iPhone launch was a key driver for the iPhone's initial success, and now he wants the rest of the web to follow", he said.
Previously, YouTube had used Flash for distributing its own video.
Ironically, Mr Gay said that YouTube's adoption of Flash had been the key to it becoming a widely used standard for video on the web.
"Much larger companies like Microsoft, Apple and Real Networks ... were focused on ... building businesses around their players and content delivery.
"The YouTube guys then used Flash to decisively demonstrate that there was an opportunity for short video integrated well into a web page. Flash video took off from there.
"It is surprising to me that it's taken so long for a big company like Apple to mount a visible challenge to Flash's leadership role for video on the internet," he said.
Much emphasis as an alternative to Flash has been placed by Mr Jobs on the latest web standard, HTML5, which is currently undergoing development.
In an open letter on Apple's website, Jobs said that HTML5 "lets web developers create advanced graphics, typography, animations and transitions without relying on third party browser plug-ins (like Flash).
"HTML5 is completely open and controlled by a standards committee, of which Apple is a member."
He added that whilst Adobe says that "75% of video on the web is in Flash", what they don't say is that "almost all this video is also available in a more modern format, H.264, and viewable on iPhones, iPods and iPads."
However, Mr Gay said that "HTML5 may be a good solution for building video websites like YouTube but it won't be as rich a media platform as Flash is today.
"H.264 is not an open standard from my perspective."
He explained that the Flash developers wanted to use H.264 when they first added video support to their software, "but the patent licensing fees would have cost around $5m (£3.5m) per year."
He also said that "it would be a waste to orphan the enormous investment that has already been made in Flash content."
He added: "I think that the more open approach of Google with Android will put competitive pressure on Apple to support the full web and we'll see ... support for Flash in Safari on the iPhone sometime in the next few years."
Mr Gay is an iPhone user himself, and thinks "it's a great device", but is ready for a change.
"I would guess that my next phone will be an Android phone because I think the more open Google model will meet my needs and the needs of the carriers providing the phones better."
In response to a request for further comment, Apple directed the BBC to the Steve Jobs letter referred to above, and restated its commitment to HTML5 as an "open web standard".
Related Internet Links
The BBC is not responsible for the content of external sites.