Yahoo acquires Associated Content to bolster local news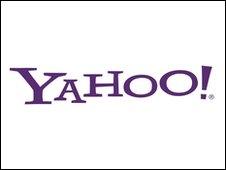 Yahoo has bought a user-generated news site, Associated Content, in a bid to better connect with its users.
The web giant hopes the deal will create "avenues for advertisers to engage with consumers".
Associated Content has more than 380,000 contributors who receive a market-determined fee for stories they write.
The deal means Yahoo may be able to bolster its traditional news content with independently produced material.
Luke Beatty, Associated Content founder, said: "Combining our crowd sourced content with Yahoo's distribution, world class editorial team and online marketing leadership will accelerate our growth".
The site, which calls itself "The people's media company", says it offers content on more than 60,000 topics, ranging from product reviews, through how-to advice, to very local news.
It has proved to be a popular destination for web surfers, with more than 16 million unique users per month, according to comScore.
Associated Content is one of a range of upstarts, such as rival Demand Media, which pay a share of revenue to contributors who produce content for which there is demand on the web.
Yahoo hopes the deal will help bring its advertisers together with relevant local news and information from Associated Content.
The portal has struggled in the last few years, losing advertising revenue to rivals including Facebook and Google.
The financial terms of the deal were not disclosed, but media reports indicate the price tag for Associated Content was around $100m (£70m).
Related Internet Links
The BBC is not responsible for the content of external sites.