Event to help 'isolation' of ovarian cancer patients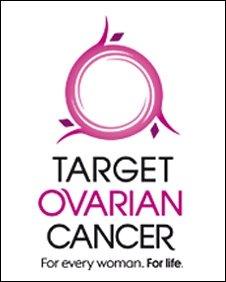 A charity is to host a support roadshow for ovarian cancer patients in south Wales.
Target Ovarian Cancer says it has chosen Cardiff because patients have been hit by a lack of specialist support nurses after the closure of another cancer charity.
The Feel Good Day on 25 May will feature workshops and provide access to clinical nurse specialists for the day.
Cancer Care Cymru, which provided the nurses, folded due to funding issues.
The specialist support nurses, who worked from Velindre Hospital, worked their final shifts last October.
Frances Reid, public affairs director for Target Ovarian Cancer, said: "Currently women being treated at Velindre Hospital for ovarian cancer do not have the support of clinical nurse specialists leaving them without vital access to support and information about local services.
"The impact of cancer is very wideranging. Gynaeoncology nurses help co-ordinate care, help women get through chemotherapy, provide advice about benefits and make referrals if psychological help is needed.
"The gynaeoncology nurses haven't been replaced yet. We hope this might change in the future but at the moment these women are going through it now."
Target Ovarian Cancer's event will take place at the Holiday Inn in Cardiff on Tuesday 25 May, from 1000 to 1630 BST.
It is hoped a support network for patients could be established.
Sara Naylor, media manager of Target Ovarian Cancer, said: "Because ovarian cancer is one of the less common cancers, women might find it difficult to come into contact with people going through the same experiences."
"These sufferers are an isolated group of women facing quite radical treatment who find it difficult to get support.
"This event is an opportunity to put women in touch with others who have got ovarian cancer."
The event features a variety of sessions aiming to help patients feel more confident and come to terms with their diagnosis.
These include complementary therapy, nutrition and self-esteem workshops.
Previously, patients used to have access to specialist care.
Julia Styles, 60, a nurse from Blackwood, south east Wales, who is receiving chemotherapy for ovarian cancer at Velindre Hospital, said access to a clinical nurse specialist was important.
Julia Styles said: "I'm lucky, I've got lots of friends who are nurses but not everyone has that.
"When I was first diagnosed in 2007, I also had the mobile number of a clinical nurse specialist and felt able to ring her at any time when I was having a crisis.
"This was very important to me and it definitely helped knowing that there was a qualified nurse who could advise me when I was worried."
Earlier this month, the Welsh Assembly Government published new standards aimed at improving care and support for people surviving cancer.
Health Minister Edwina Hart said the plan recognised "the important part" education, support and ongoing care played in the treatment and care of cancer patients.
Related Internet Links
The BBC is not responsible for the content of external sites.