Former policeman Jon House new Cardiff council boss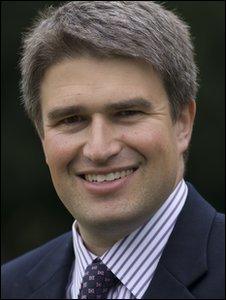 A former policeman will become the new chief executive at Cardiff council.
Jon House, 39, will take on the role in September after councillors backed him to succeed Byron Davies who retired last year.
Currently second in command at Bristol council, Mr House previously worked as the police commander for Sheffield and is an accredited hostage negotiator.
He said he would work tirelessly to promote the interests of the city and the region.
He said: "It is a great honour to be appointed as chief executive and I am looking forward to the challenges that lie ahead.
"Cardiff is a wonderful city with an already established global reputation and I will be looking to build on this and work tirelessly to promote the interests of the city and the surrounding region.
"I want to achieve the best in terms of money and resources for Cardiff and I am looking forward to working with the team to deliver increased value for money.
He said his style was "very people focused."
He has also worked for the Metropolitan Police and Hertfordshire Police.
Mr Davies retired in November after 17 years at the helm. Tom Morgan has been carrying out the role in an acting capacity since then.
Related Internet Links
The BBC is not responsible for the content of external sites.