What will make a school 'free'?
By Angela Harrison
Education correspondent, BBC News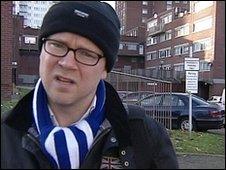 The new government is pressing ahead with plans which could change the face of schools in England. It talks of "breaking open the state monopoly".
But what might this new breed of schools look like - and who will be running them?
There are two main vehicles for these controversial changes.
One is the attention-grabbing "free schools" policy where groups of parents, teachers and others are being encouraged to set up schools.
The other has grabbed fewer headlines so far but could have even more impact in the long run - the academies programme.
The government plans to put "rocket boosters" under the existing scheme allowing all schools judged to be outstanding to become academies.
These schools would break away from local authority control and have more freedom over the curriculum while continuing to be funded by the state.
The two schemes have much in common and in some lights, it might be hard to tell them apart.
They both reflect the Conservative philosophy of giving schools more freedom and allowing them to be separate from local authority control.
The similarities are clear in the case of some parents trying to set up a school in west London, led by the journalist and author Toby Young.
The West London Free School, backed by 400 parent supporters, would be one with "high standards of behaviour and a commitment to academic excellence but which is open to all, regardless of ability", according to the group.
"It's not only meant to be for the children of pushy parents like us, but for kids who don't have pushy parents but would benefit from a pushy school," says Toby Young.
The father-of-four says he went to two comprehensives and "failed all his O-levels" and only passed exams when he went to a grammar school.
"Some children thrive at the local comp but I am worried my kids might be like me and need a bit more discipline and rigour."
He put his plans to Ealing Council before Christmas and has found a potential site - an unused school - for which he is trying to get a lease.
Applying through the academies programme, he says his scheme is not dependent on a change in the law.
The government is changing the law to make it easier for good schools to become academies and to remove some of the planning obstacles to the establishment of new schools.
"The key issue is whether or not we will be allowed to proceed without a rubber stamp of our local authority," said Mr Young.
"This has been the biggest hurdle for anyone trying to set up an academy since 2007."
Like the few other parents' groups which have already established schools, Toby Young and his group do not intend to stand in front of whiteboards or take classes themselves.
"We intend to enter into a partnership with an established education provider who will operate the school on a day-to-day basis," he says.
"I am an author and a journalist. I don't know how to run a school. There are a few teachers in our group but all of us have day jobs. It makes more sense to involve professional well-established groups.
"We won't be a hostage to them. We will sub-contract them to operate the school, but if they do not do a good job we will review it."
And this is a model promoted by a new group which advises parents, teachers and other groups who want to set up "free" schools.
The New Schools Network says it aims to "improve the quality of education - particularly for the most deprived - by increasing the number of independent, innovative schools within the state sector".
Its director, Rachel Wolf, a former education adviser to the Conservative Party, said: "Most parents want to be involved in the group that is setting up but do not want to run the school.
"A lot of what we do is put them in touch with education providers who could talk to them, building a relationship.
"It's never about parents running schools but about them deciding what kind of school they want to send their children to.
"We launched last October as a charity and have had 450 expressions of interest from groups which are looking to set up schools.
"We have had a lot of interest from teachers at middle-management level.
"It is very welcome that they can begin that process and provide good local schools for those parents who cannot afford to move into the right catchment areas or pay school fees."
At the moment, "education providers" are not allowed to make a profit in England's state-funded system, but that could change.
The policies of free schools and academies divide opinion - not least within the new government coalition.
Before the election, the Liberal Democrats were critical of the free schools policy. Nick Clegg described them as a "disaster for standards".
Teaching unions have warned that the policy will cause "chaos" at a local level and dismantle state education.
The general secretary of the Association of School and College Leaders John Dunford had described it as a "corner-shop system" under which the poor would suffer.
Related Internet Links
The BBC is not responsible for the content of external sites.