Byre-based Kintail rescuers in new HQ bid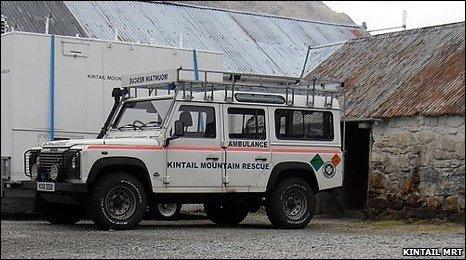 A mountain rescue team hopes to build a new headquarters to replace their existing base in a garage and an old byre, once used to keep livestock.
Kintail MRT said the buildings were expensive to maintain and did not offer the modern facilities they needed.
Team members have started fundraising by attempting to cycle to the most northerly, easterly, southerly and westerly points of mainland Scotland.
Morvich-based Kintail's area includes Loch Quoich, Achnasheen and 37 Munros.
The team receives some funding from the police and Scottish government, but also relies on public donations.
Those involved in the cycling challenge planned to set off on Friday and to return to Morvich by the middle of next week.
Related Internet Links
The BBC is not responsible for the content of external sites.