Cash raid on bar in Newtownabbey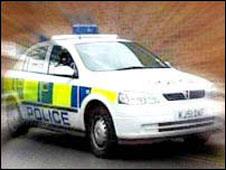 Two men have robbed a bar in Newtownabbey, County Antrim.
At about 2100 BST on Sunday night, the robbers went into a back office of the bar on the Mallusk Road and made a man get them money from the safe.
One of the robbers was wearing a balaclava and the other had pulled up a top to cover his face.
Police have appealed for information.