Injured police officers pensions to be reviewed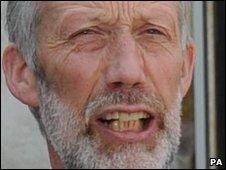 Pension arrangements for injured police officers are to be reviewed, Justice Minister David Ford has announced.
Some RUC officers injured during the Troubles have claimed their pensions are being withdrawn unfairly.
It is understood about 150 cases are currently under appeal.
Mr Ford said the Policing Board and the Department of Health and Social Services would be part of the "urgent review", with an initial progress report due by the end of next month.
"I will also want to consult with the chief constable to ensure that he is content with the service provided to his officers," he added.
Mr Ford was asked by the Victims Commissioners on Monday to examine the appeals process surrounding the pensions.
The company carrying out the assessments, Capita, has said the system is independent.
The cases have been reviewed as part of a regular reassessment.
Related Internet Links
The BBC is not responsible for the content of external sites.