Big Irish crackdown on net piracy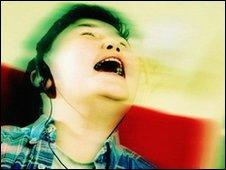 The Irish Republic has begun a piracy crackdown which could see customers cut off from the net for a year.
The country's biggest net firm Eircom has begun sending letters to those identified as illegal file-sharers.
It is the first nation to implement such a system. France is also planning to introduce a similar policy.
UK watchdog Ofcom is due to publish its code of conduct for how UK ISPs should deal with net pirates later this week.
Eircom is the Republic's largest internet service provider (ISP), accounting for around 40% of the market.
The Irish Recorded Music Association (Irma) has begun supplying Eircom with "thousands of IP addresses", from which the ISP will initially cross-reference about 50 per week to extract the physical address of identified net pirates.
Irma is employing net monitoring firm Dtecnet to trawl file-sharing sites and identify pirates.
It will look specifically for people who are sharing, rather than just downloading, content illegally.
Initially they will be sent a letter and a follow-up phone call from a new unit set up by Eircom to deal with the issue. They may also get a pop-up warning on their screen.
If they are identified a third time they will have their service withdrawn for a week and, if a fourth infringement occurs, will be cut off for a year.
"There is a strong educational element, it could be that customers have a security issue with their home wi-fi or they might not know what kids are doing online," said Eircom spokesman Paul Bradley.
The unit will also direct customers to legal alternatives.
"We are launching an online music service later this year," he added.
After three months the effect of the campaign will be assessed and, if necessary, tougher measures including permanent disconnection could be introduced.
"We don't expect many people to get to phase 3 and we are a long way from looking at suspensions," said Dick Doyle, the director general of Irma.
The pilot scheme is the conclusion of a long-running dispute between Eircom and Irma.
It took the ISP to court in January 2009, saying it was not doing enough to protect the intellectual property of its members.
These include EMI, Sony, Universal and Warner.
The High Court ruled in Irma's favour and a challenge, issued by the Irish Data Protection Commissioner, was also over-ruled earlier this year.
Irma plans to take other Irish ISPs to court. UPC, the country's second largest ISP will be in court on 17 June and two smaller ISPs will receive summons later this week.
Mr Doyle believes the tough stance taken by Irma will have implications across Europe.
"The European Parliament has been talking about internet access as a basic human right. It absolutely is not. Intellectual property protection is a right," he said.
Related Internet Links
The BBC is not responsible for the content of external sites.