Lost finale nets 13.5m US viewers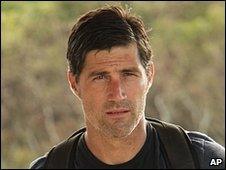 The last episode of the hit US drama Lost attracted 13.5m viewers in the US, network ABC said.
In the UK Sky1 screened the show at 0500 BST to coincide with the US, and 584,000 viewers tuned in.
But it was criticised by many critics and fans, saying the much anticipated last instalment raised more questions.
Mike Ryan of US magazine Vanity Fair said: "Every question that's still lingering, and there are quite a few, is inconsequential."
Mike Hale of the New York Times said the episode was "largely a pleasant, nostalgic wallow for the show's fans".
According to Sky1, the early morning screening attracted the same number of people that the show's usual Friday night slot.
The episode was later broadcast at 2100 BST and an average of 2.5 million people tuned in.
The finale was bought forward so UK fans could see the last series at the same time as their US counterparts.
The show, which began in 2005, was about a plane that crashed onto a deserted and mysterious island, where the survivors discovered strange things happening.
Matthew Fox and Evangeline Lillywere among the stars of the series, which won 58 awards, including Golden Globes and Emmys.