Testosterone makes trusting women less naive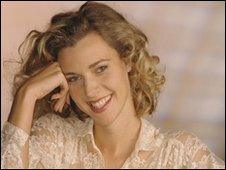 Women who are open and trusting become more shrewd and less trusting when given testosterone, say researchers.
A study in the Proceedings of the National Academy of Sciences asked adult women to rate the trustworthiness of photos of strangers' faces.
The hormone testosterone, normally linked to competition and dominance, made the most socially naive women more vigilant.
But it had no effect on women naturally less trusting, results show.
Trust plays an important role in the formation and maintenance of human social relationships, say the study authors.
Previous research has shown that the peptide hormone oxytocin increases trust in humans.
To test the impact of testosterone on trust, the study authors from Utrecht University and the University of Cape Town, gave 24 young women with an average age of 20 years a dose of the hormone or a placebo.
They then asked them to look at photographs of unfamiliar faces and rate them according to the trustworthiness of the faces shown.
Researchers found that those women who rated the faces as most trustworthy after the placebo - the high-trusting women - scored the photographs an average 10 points lower after taking testosterone.
However, women who showed little trustworthiness in the faces when given the placebo showed no changed in their ratings after receiving testosterone.
Testosterone reduced interpersonal trust, say the researchers, "but only in subjects who were generally trusting, and therefore more at risk for deceit".
Whereas in some mammals, testosterone is confined to motivating aggression in competition for status and resources, "in humans the hormone seems to motivate for rational decision-making, social scrutiny, and cleverness, the apparent tools for success in a modern society," Jack van Honk and colleagues explain.
Dr Daryl O'Connor, a health psychologist from the University of Leeds, says these findings are broadly consistent with previous research which showed that testosterone injections in men influenced aspects of their spatial and verbal abilities.
He said: "There is growing evidence to suggest that testosterone has activational as well as organisational effects in men and women.
"It is possible that testosterone can activate changes in the way we perceive and think about aspects of the world," he said.
"However, it is important to remember that hormones never act in isolation and do not account for behaviour on their own."
Related Internet Links
The BBC is not responsible for the content of external sites.