Children as young as seven involved in Derry violence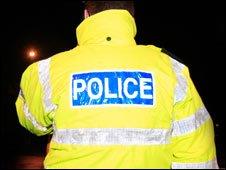 Police have said children as young as seven were involved in disturbances in the Fountain area of Londonderry on Monday.
Three petrol bombs were thrown at a police vehicle during the disturbances near Nailors Row.
Inspector Jon Burrows said CCTV images of those involved were "very good".
"There are a few adults, who should know better, who incite the children to commit this kind of violence," he said.
Officers were called to the area after report of youths throwing bottles and bricks were made.
SDLP councillor Helen Quigley condemned those responsible.
"Parents need to know where their children are to stop the damage and fear spreading," she said.
"This area has been rocked by petrol bombs and unrest for a number of years now. However, this cannot stand."