Private clinic Clinicenta 'failed' before woman death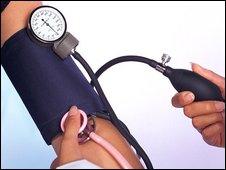 A private health company working for the NHS made "significant failings" leading up to the death of an elderly woman, a confidential report has said.
The 76-year-old died within a day of being discharged from Barnet Hospital in north London, where she was being treated for kidney problems.
An NHS London investigation found she was not checked up on properly by staff from private clinic Clinicenta, which was suspended after the death.
Clinicenta has made no comment.
The woman should have been assessed after being discharged from hospital, the report said.
It identified three occasions when a Clinicenta nurse could have done so.
But the woman died in October 2009 without being assessed once.
Out-of-hospital services were run by Clinicenta in 20 boroughs across north London. They were suspended after the incident.
The leaked report said Clinicenta had an "inability to monitor staff whereabouts" which "presents a risk to the safety of patients".
It continued: "This report demonstrates that there have been significant clinical, managerial and administrative failings within Clinicenta which had not been adequately addressed by the organisation prior to the suspension."
Some 24 failings at the clinic were highlighted by report authors.
An NHS London spokeswoman said: "Following the death of a patient we acted immediately and took the decision to suspend services run by Clinicenta whilst an investigation took place.
"The services will not be started again until we have absolute assurance that all the issues raised have been addressed."
Related Internet Links
The BBC is not responsible for the content of external sites.