Independent board to decide on AMs' pay and expenses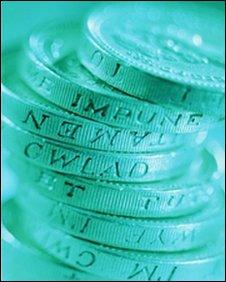 Decisions over assembly members' pay and expenses are to be taken out of their hands after a vote in the Senedd.
An independent board will take over responsiblity for setting the financial support for AMs in future.
AMs unanimously backed the change which will now go to the Queen for formal approval.
Presiding Officer Dafydd Elis-Thomas said the decision showed AMs' "commitment to the principles of transparency and openness."
The measure should become law in around six weeks with the new board set up by the autumn.
The Independent Remuneration Board was one of 108 recommendations from a review prompted by controversial expense claims by AMs.
These included iPods and expensive furniture, and in one case a £2,000 sofa.
The five members of the board will serve for five years with the possibilty of that rising to 10.
AMs will not be allowed to sit on it.
The board will set AMs' salary every four-year term, and will also set the level of expenses as and when required, said the Welsh assembly.
Mr Elis-Thomas said: "This measure is another indication to the Welsh public, and beyond, of our commitment to the principles of transparency and openness which I believe people now associate with the National Assembly.
"The measure will further enhance our justified reputation for pioneering work in applying those principles to our own pay and allowances."
He added that he hoped it would "reignite that trust that voters give us when they elect us to office."
Related Internet Links
The BBC is not responsible for the content of external sites.