Tate & Lyle's annual profits fall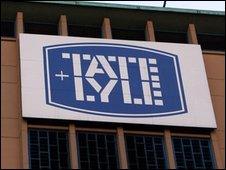 Tate & Lyle has seen its annual profits dip while hinting that it will move away from its sugar business, which it is most well-known for.
The group reported pre-tax profits of £229m for the year to March, down from the £247m it made a year earlier.
Tate had already warned of lower profits after struggling to break even in sugar cane refining under stiff competition from beet sugar producers.
Tate said it would focus more on its speciality food ingredients business.
Sales fell slightly from £3.55bn to £3.51bn, with sales of sugars accounting for less than a third of the that.
Martin Deboo, consumer goods analyst at Investec, said Tate's profits came largely from industrial ingredients like ethanol.
"The way that the City would look at Tate is very different to the way a British consumer would look at Tate," he told the BBC.
He added that it was a possibility that the company would sell its sugar business.
"While they've said nothing definitive on the future of the sugar business, what they're saying is consistent with an intention to move away from that business."
Related Internet Links
The BBC is not responsible for the content of external sites.