Limbs-in-loch killer William Beggs loses appeal bid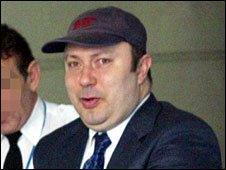 The man convicted of the "limbs-in-the-loch" murder of a teenager has lost his bid to appeal to the Supreme Court of the United Kingdom.
William Beggs, 46, was found guilty of killing and dismembering Barry Wallace in Kilmarnock, Ayrshire, in 1999.
The 18-year-old's severed limbs and torso were recovered from Loch Lomond, while his head was washed up on a beach near Troon in Ayrshire.
Beggs was ordered to serve a minimum of 20 years for the murder.
He was seeking leave to appeal to the Supreme Court after his appeal against conviction was turned down by the Court of Criminal Appeal in Edinburgh in March.
But on Thursday, the appeal court concluded that his application should be refused.
A full appeal against his conviction had got under way at the Court of Criminal Appeal last September, in which Beggs argued that the trial which saw him convicted was unfair and that he was a victim of a miscarriage of justice.
Beggs' appeal centred on claims that pre-trial publicity affected his chances of a fair trial.
Concerns were also raised over the legality of his extradition from Amsterdam.
The validity of a search warrant used by police officers to gather evidence was also questioned.
But the court issued a 128-page judgement rejecting Beggs' appeal, saying "none of the grounds" for it were "well-founded".
Related Internet Links
The BBC is not responsible for the content of external sites.