Founder of Coakley group moves to chairman role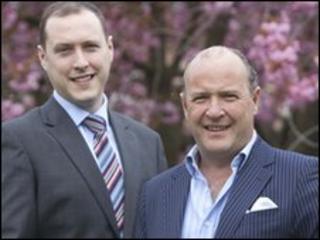 A Scottish company has made boardroom changes in an effort to extend its energy portfolio to solar power.
Tom Coakley, the founder of the Coakley Group, is moving from chief executive to chairman. He said the management changes were intended to drive ahead with a new green energy plant the company plans alongside the M74 motorway, 18 miles south of Motherwell.
His company's subsidiary, Proactive Energy, plans to use the site for recycling supermarket food surplus along with other waste.
This will create bio-gas, electricity and heat for use in other parts of the industrial park.
The plant received planning permission last November.
It is expected to cost £22m, and should enter operation during 2011.
Solar energy
Coakley, based in Glasgow and Lanarkshire, has applied for permission to erect two large wind turbines at the site.
The company has now recruited David Tannahill from Anglo Irish Bank to become managing director of Coakley Group's property and real estate investment business.
Mr Coakley said: "As well as energy from waste and wind power we are also currently investigating the potential for introducing a solar energy element to the park."