Royal Mail names Moya Greene as new chief executive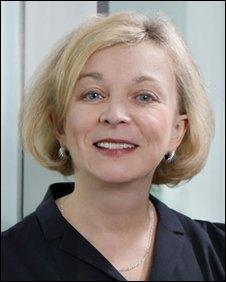 Royal Mail has named Moya Greene as its new chief executive, the first female to be appointed to the role.
Ms Greene, who is currently chief executive of Canada Post, will take up the position at the beginning of July.
She replaces Adam Crozier who left Royal Mail just before Easter to take over as chief executive of ITV.
Royal Mail chairman Donald Brydon said Ms Greene would bring "energy, clear thinking and a proven leadership track record" to the role.
It it understood that she will be on a basic salary of just under £500,000 ($720,000).
The Treasury says that sort of remuneration needs its approval as is above the £142,000 cap the government has placed on public sector salaries.
Anything higher than that needs the permission of the chief secretary to the Treasury, David Laws.
The Royal Mail's position is believed to be that it is a commercial organisation, and therefore does not need the say-so of the government.
The Treasury, when contacted by the BBC, would not say if permission had been either sought, or granted.
Ms Greene said she was "honoured to be joining such a great company".
Ms Greene has been in charge at Canada Post since May 2005. Prior to that she held senior roles at companies including Bombardier and TD Bank.
In 2003, she was named among the 100 most influential women in Canada by Canadian newspaper the National Post.
One of the first things Ms Greene will have to deal with when she takes over is the government's plans to part-privatise Royal Mail.
The new coalition government said last week that it would seek "an injection of private capital" in Royal Mail, while the post office network would remain in public ownership.
The announcement came as Royal Mail reported a pre-tax loss of £262m for the last financial year.
Operating profit was £404m, however, up 26% on the previous year.
Related Internet Links
The BBC is not responsible for the content of external sites.