Apple iPad launch: Your comments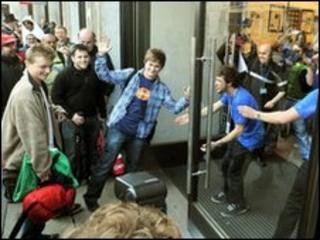 Hundreds of people gathered at stores in the UK to be among the first to buy an iPad.
The gadget went on sale in the UK, Europe, Japan and Australia, following delays caused by high demand in the US.
Some customers who pre-ordered it had their iPad delivered a day early.
Here are some comments from BBC News website readers who already have it in their hands - and some who are not fully convinced by the hype:
Crowds gather for UK iPad launch
PEOPLE WHO BOUGHT THE IPAD:
PEOPLE WHO ARE NOT CONVINCED BY IT