Postman from Cornwall admits child sex abuse charges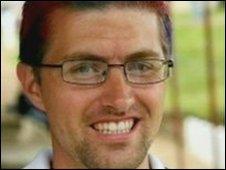 A postman from Cornwall has admitted using social-networking sites to abuse hundreds of children over a five-year period.
Michael Williams admitted at Truro Crown Court to 27 charges of inciting sexual activity, grooming and distributing indecent images.
He also admitted voyeurism and possessing indecent images.
Williams, 28, of Tresooth Lane, Penryn, approached children on Facebook and Bebo, the court was told.
He will be sentenced in three months' time to allow psychiatric reports to be prepared.
After the case, police officers said they feared many more youngsters may have been abused by Williams because his job and his use of the internet meant he had approached hundreds of children.
Speaking after the court hearing, Det Insp Simon Snell, from Devon and Cornwall Police, said: "He is a predatory, manipulative and prolific offender.
"The majority of offending has taken place on the internet, specifically on social-networking sites including Facebook and Bebo.
"I hope the victims and families directly affected will be able to move on and, in particular, the victims will be able to get on with their lives."
Williams worked as a postman in his hometown of Penryn, where he was regarded as cheerful and helpful.
He befriended many people on his rounds - including youngsters.
However, he would also pursue the children using social-networking sites - sometimes using false names and posing as a teenager.
After grooming some of the victims, he would encourage them to perform sexual acts over the internet.
He also arranged meetings with some of his victims so that he could abuse them.
Police found thousands of indecent images on his computer and it is also believed he would secretly film children as they undressed on nearby beaches.
The charges he admitted included:
Three counts of grooming children over the internet
Eight counts of sexual activity with a child aged between 13 and 15
Nine counts of causing or inciting a child over 13 to engage in sexual activity
Four counts of causing or inciting a child under 13 to engage in sexual activity
One count of voyeurism
Two counts of making or possessing indecent images
At the hearing, the defendant also asked for four other offences to be taken into consideration.
One 15-year-old girl, who was approached by Williams, said: "Basically I hate him, he can actually just rot in prison.
"I can't believe what he's done to so many girls my age, it's really shocking to find out it's him."
The anonymous girl was befriended by Williams online and on his postal round.
The girl said she ignored his advances, but that Williams then turned his attention to her friend, another 15-year-old girl.
She said: "They became closer and closer and then they always used to do stuff like always hug and kiss and stuff and then one day I just walked off because it got to the point where I couldn't deal with it."
Following the court case, Facebook released a statement saying it was concerned by the "scale of the crimes" committed by Williams and "his determination to groom young people online and offline over such a long period of time".
The statement said: "We co-operated with the police in this matter and disabled Michael Williams' profile when this came to light, while retaining data from the profile for any ongoing investigations.
"Facebook's top priority is to maintain and improve safety for our users, that is why we have established a safety centre."
Williams's former employer, Royal Mail, said it suspended him as soon as the police informed it of the investigation.
He was dismissed after his arrest in February.
A Royal Mail spokesperson added: "We also carried out background checks on Michael Williams when he applied to work in Royal Mail and there was nothing then to indicate any concern about him working for the company."
Williams was also former secretary of Falmouth Town Football Club.
Det Insp Snell said: "Falmouth Town Football Club has fully co-operated with the inquiry.
"They acted diligently by suspending Williams from his footballing commitments as soon as they became aware of the circumstances."
Related Internet Links
The BBC is not responsible for the content of external sites.