Padstow, Fowey and Rock among 'least affordable' towns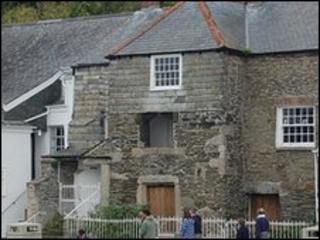 Cornwall has three of the most expensive seaside towns in England and Wales, according to the Halifax.
Padstow, Fowey and Rock are the second, third and fourth least affordable places for property in its top 10 list.
The Halifax says the average cost of a property in Padstow last year was £421,954 - 18.9 times higher than local average earnings.
At £544,951, Sandbanks in Dorset was the least affordable.
The house price to local earnings ratio for Fowey and Rock was 14.4 and 14 respectively.
'Very popular'
Martin Ellis, housing economist at Halifax, said people were attracted by the high quality of life and attractive surroundings of seaside towns.
"As a result, property in seaside towns is often very popular with home buyers," he said.
Padstow saw the biggest house price increases between 2001 and 2009, with the cost of property in the town jumping by 211% during the period.
Padstow and St Mawes were two of only four seaside towns which managed to buck the housing market correction and record price rises between 2007 and 2009.
At the other end of the scale, Withernsea in Yorkshire was rated by the Halifax as the most affordable coastal town, with an average house price of £91,360 - just three times local earnings.