Guillermo del Toro 'leaves' as director of The Hobbit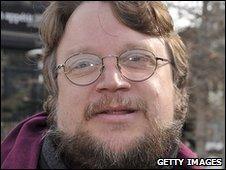 Guillermo del Toro will no longer direct the two movies based on JRR Tolkien's The Hobbit, reports said.
Speaking exclusively to fan site The One Ring, Del Toro said it was with "great regret" that he would be "taking leave" of the films.
"In light of ongoing delays in the setting of a start date for filming The Hobbit, I am faced with the hardest decision of my life," he said.
However, del Toro added that he will continue to co-write the screenplays.
The project - which has already been delayed for several years - is expected to last longer than originally expected.
Executive producer Peter Jackson reportedly said Del Toro could not commit to living in New Zealand for that long.
The movie is yet to be officially greenlit by MGM due to the film studio's ongoing financial troubles, which have also delayed work indefinitely on the next James Bond film.
In 2008, when it was announced del Toro would direct, he described the job as "an absolute dream come true".
The Hobbit was due to be split into two films, both prequels to Jackson's Oscar-winning Lord of the Rings trilogy - to be released in 2012 and 2013.
The trilogy's film adaptations, released between 2001 and 2003, made an estimated $6bn (£3.26bn) worldwide in ticket, DVD and merchandise sales and won 16 Academy Awards.
Related Internet Links
The BBC is not responsible for the content of external sites.