Tourist centres in west Cornwall may be run privately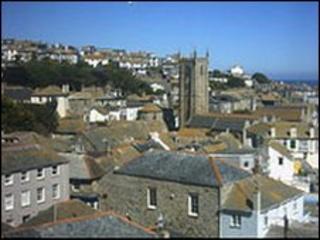 Three tourist information centres in Cornwall could be run by private firms to help save the county council money.
VisitCornwall, the tourism arm of the council, is looking at alternative ways of running the centres as part of a larger review of general finances.
The centres being considered for private ownership are based in Falmouth, Penzance and St Ives.
Cornwall already has a number of tourist information centres which are run by private firms.
A spokeswoman for VisitCornwall said: "VisitCornwall is currently undergoing a review of all of its tourism services.
"Like all public services funded through Cornwall Council, VisitCornwall will need to demonstrate greater efficiencies and savings where possible."
The spokeswoman added that it was "committed to finding a solution" which was mutually agreeable to all parties concerned.