Police response to river victim's complaints probed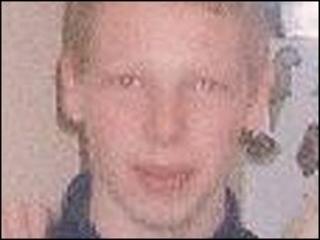 The police watchdog is investigating how officers dealt with complaints from a man who was later tortured to death.
Martin Hyde, 22, was severely beaten, stabbed in the neck and thrown in the River Tame, Stockport, in November.
His body was found a few weeks after police received reports of him being assaulted by some of those later convicted over his death.
The police watchdog is now investigating how police dealt with 12 incidents involving the victim.
James Dellaway, 24, and Jason Hughes, 28, were jailed for life last month after pleading guilty to murder.
My Hyde's ex-girlfriend Chelsea Platt - who was pregnant with his child - was also jailed for four years.
The 18-year-old pleaded guilty guilty to conspiracy to commit grievous bodily harm, along with Lindsay Dunn, 20, and 18-year-old Peter Mayne.
The Independent Police Complaints Commission (IPCC) said Mr Hyde had been preyed upon by a "group of bullies".
Greater Manchester Police (GMP) informed the IPCC in February about 12 incidents in which Mr Hyde was an alleged victim over a period of 15 months.
They included burglary, two reports of assault and domestic disturbance.
The assaults were reported on 30 October and 6 November and allegedly involved some of those convicted in connection with Mr Hyde's death.
An independent investigation of how GMP dealt with the incidents is now being carried out.
IPCC Commissioner Naseem Malik said: "Mr Hyde's murder was shocking and brutal.
"He was clearly a vulnerable man who was preyed upon by a group of bullies.
"Greater Manchester Police's investigation of Mr Hyde's death revealed a number of previous incidents and we will now investigate the police response to these to determine whether anything could or should have been done differently," she added.
A GMP spokeswoman said the force could not comment while the investigation was ongoing.