Amputee from Cornwall faces losing adapted car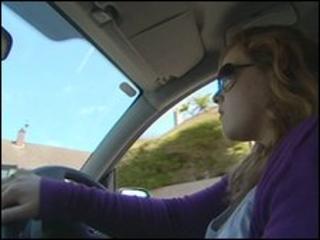 A disabled woman from Cornwall is facing having her car seized after a paperwork mix-up.
Aimee Plant, 22, who has had her right leg amputated, said she relies on the government-approved vehicle provided by the charity Motability.
She admitted she may not have returned some official forms quickly, but added officials should have realised that her disability was not going to improve.
The Department for Work and Pensions said that it was looking into her case.
'New adaptations'
Miss Plant, from Helston, had her leg amputated when she was 15.
She qualified for a Motability car when she turned 16 and said she has relied on it for most aspects of daily life over the past six years, including travelling to work, shopping, and getting to hospital for regular check-ups.
That has come under threat after a mix-up over paperwork she was sent by the Department for Work and Pensions asking for an update on her situation.
She admitted she may not have returned forms quickly enough, but said officials should have been aware that "I'm not going to stop being an amputee at any point in the future".
She has been told that she has to surrender her vehicle, which is due to be taken on Friday, and apply for a new one - a process which could take months.
She said: "It's going to be nightmare, and it's probably going to cost Motability more money to issue me a new car because a new one will have to be adapted as we have to start the scheme from scratch."
Miss Plant added that she was hoping that there would be a positive outcome because she was due to start a new job next week.