Hospital wards at Borders General hit by norovirus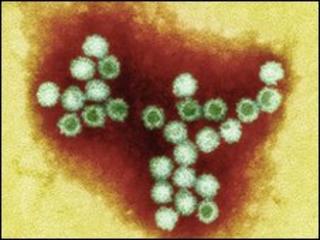 Two wards at Borders General Hospital have been closed to new admissions after an outbreak of norovirus, the diarrhoea and vomiting illness.
The wards are not admitting new patients or transferring patients to different wards.
A spokeswoman said NHS Borders had put in place a number of control measures to manage the situation.
But visitors have been advised not go to the hospital if they have had symptoms within the past 48 hours.
Norovirus is an illness which spreads rapidly from person to person.
Sheena Wright, director of nursing and midwifery for NHS Borders, said: "No patients are giving cause for concern and the healthcare of our staff and patients is our main concern.
"NHS Borders has rigorous control measures in place to manage any outbreaks within our hospitals.
"Our staff and the infection control team maintain a clean environment and encourage good hygiene among staff, visitors and patients."