'Errors' which let killer slip in Rachel Nickell probe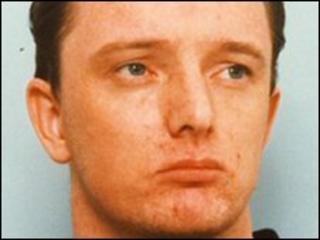 Serial rapist Robert Napper was brought to the attention of Metropolitan Police as early as 1989, but a series of "bad errors" allowed the 42-year-old to slip the net, a report by the Independent Police Complaints Commission (IPCC) found.
Napper was linked to a series of rapes and attempted rapes in a south London parkland, known as the Green Chain, but was cleared for being "too tall".
He went on to kill Rachel Nickell in 1992 and Samantha Bissett and her four-year-old daughter Jazmine in 1993.
Main findings of the IPCC report:
September or October 1989 - Napper's mother told police that he had confessed to raping a woman in Plumstead Common, but no action was taken
August 1992 - Police went to Napper's home after a tip-off that he resembled the e-fit of the suspect in the Green Chain rapes. No action was taken when Napper did not attend a police station to give a DNA sample
September 1992 - Police receive second tip-off and visit Napper's home. He again fails to attend police station and no further action was taken
October 1992 - Napper eliminated from the Green Chain rape inquiry as at more than 6ft he was deemed too tall to be the suspect
October 1992 - Napper arrested and a gun, bullets, knives and an A-Z with rape locations marked are found. His DNA was not taken but he was jailed later for possessing the weapons
February 1993 - a biscuit tin containing a gun with Napper's fingerprint is found in open land, but no action was taken
July 1993 - Napper found wandering in an alleyway near a parkland. He was taken home by police but no action was taken
In 1994 the then Met commissioner Sir Paul Condon said they were not looking for anyone else in connection with Miss Nickell's murder, although many in the force disagreed
Between 1995 and 2001 little progress was made in the case
Officers find that Napper escaped prosecution as samples in a 1989 rape case were contaminated at a Met laboratory and his was thrown away
A standard DNA testing of fibres from Miss Nickell's body could have identified Napper sooner
The IPCC suggests that a commercial rivalry between the Forensic Science Service (FSS) and an independent company may have delayed Napper's prosecution
2002 - An inmate in Broadmoor prison told police that Napper confessed to killing Rachel Nickell during a conversation in 1997 or 1998.
Napper pleaded guilty to manslaughter on the grounds of diminished responsibility in December 2008.