Airline fined after man loses leg in Heathrow accident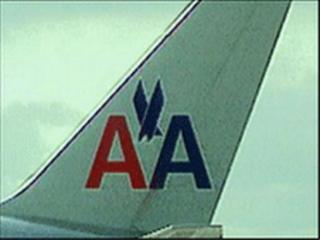 A court has criticised an airline after an accident at Heathrow airport caused an employee to lose a leg.
American Airlines was ordered to pay more than £80,000 after ground worker Kulwant Bhara, 45, was run over by a 70-tonne vehicle used to move aircraft.
Mr Bhara, from Slough, had his right leg amputated below the knee after the accident in 2008.
The company, which admitted two health and safety charges, said it had since brought in changes and retraining.
'Missed opportunities'
The court heard it was dark when the accident happened and the aircraft towing vehicle, known as a "tug", had no audible alarm for reversing or specific reversing lights.
Judge Nicholas Loraine-Smith said at the Old Bailey: "These two factors contributed significantly and it should have had both."
American Airlines had just three such vehicles at Heathrow and the modifications would have taken seven hours and cost £1,000, the court heard.
"These deficiencies should have been addressed long before this accident and two opportunities to do so were missed back in 2007," said the judge.
He noted that there had been two similar accidents in the US and said: "It is regrettable that American Airlines in London knew nothing about these incidents."
In addition there was a safety review in May 2007 which "for reasons it is difficult to understand did not consider the significant risk of someone being struck by the vehicle", the judge added.
"That failure to recognise that risk at this stage led to this accident."
Internal investigation
American Airlines was fined £70,000 and ordered to pay £10,581 costs.
The company said in a statement: "American Airlines has always openly accepted its responsibility in this incident and consequently has co-operated fully with investigations by the Health and Safety Executive which brought the case.
"The airline has also conducted its own internal investigation to establish the causes that led to this sad accident and to learn any lessons that will prevent anything similar happening again in the future.
"This investigation did identify procedural areas which could be improved and American has since implemented all changes to this effect, including equipment upgrades and the re-training of staff."