Couple shot at through window in Bolton home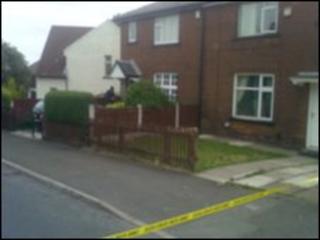 A couple in their 70s were targeted by a gunman who shot through their living room window as they watched television in their Greater Manchester home.
A window was smashed in the shooting at 2145 BST on Sunday, covering the couple in shards of glass at their home in Great Lever, Bolton.
Police said a motorbike stopped outside the house and the passenger got off and fired a gun, before it sped off.
The couple, aged 70 and 71, were left shaken but uninjured.
'Very shaken'
Greater Manchester Police said the motive for the attack was unclear.
Det Ch Insp Paul Hitchen, of Bolton CID, said: "We're still trying to establish exactly why this couple was targeted, but at this stage it is a mystery.
"The couple are very shaken by what happened to them and it is fortunate they were not injured. They are currently being supported by specially-trained officers.
"I'm appealing for anyone with information about what happened to call us."
He said incidents like this were rare and appealed to anyone who may have witnessed the attack to contact him.