Great Orme country park at Llandudno marks 30 years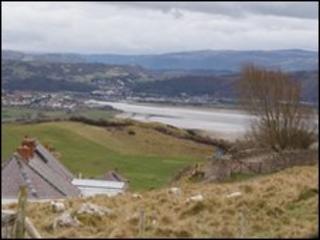 The Great Orme in Llandudno, Conwy, has celebrated reached the milestone of being run as a country park for 30 years.
The park was set up in 1980 to help balance visitor numbers with the needs of the local wildlife.
The headland and its famous wild goats are visited by more than 600,000 people every year.
A series of events was held in the park over the weekend to show visitors and local people what has been achieved.
"The designation of the country park has allowed more people to enjoy and understand the importance of the Great Orme," said Sally Pidcock, the park warden.
"It also makes sure their enjoyment is balanced with the conservation of the natural environment that they have come here to enjoy," she added.
Creating the park had made "a huge" difference to the Great Orme, as staff now welcomed over 70 different school groups every year, and provide walks and slide talks for numerous local groups, she said.
On Sunday various activities were put on to show different aspects of the area.
"I've got my dog and a sheep and lamb with me to show the importance of sheep grazing the land," said Emrys Jones, who farms on the Orme.
"Grazing sheep are very important for the place, and the plant which grow here," he added.
There are various ways to get up the steep slopes of the Orme, including by tram, cabin lift and car.
"It's an excellent place for wildlife, and there are around 400 different species of flowers here, growing in the lime soil," said local resident Tom Parry.
The white Kashmir wild goats are also important to the park. They are descended from a pair of goats from the Windsor royal herd, acquired by Maj Gen Sir Savage Mostyn around 1880.
The herd was released on the Great Orme 20 years later and the goats have been roaming wild ever since, with some work done to keep numbers in check as local residents complain of damage as they get into gardens.
"There are about 180 of them now and they are quite an attraction," said Mr Parry.