Cabinet set to take to the road on summer tour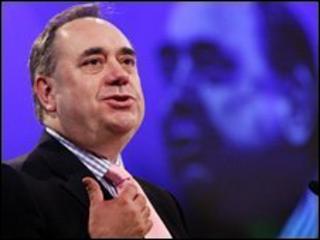 The Scottish government is taking to the road again this summer with four cabinet meetings planned for various locations across the country.
Dornoch, Stirling, the Isle of Bute and Kilmarnock have been chosen as venues for cabinet meetings between July and September.
First Minister Alex Salmond said the programme would include public meetings and ministerial engagements.
This is the third year in a row the cabinet has ventured out of Edinburgh.
On previous occasions, the cabinet has met in Dundee, Melrose, Stornoway, Aberdeen, Glasgow, Dumfries, Inverness, Pitlochry and Skye.
This year ministers will host public meetings, stage receptions to celebrate Scotland's food and drink industry and undertake engagements around each cabinet meeting.
Mr Salmond said: "Last year's programme received a positive and enthusiastic reception from Scottish communities and this summer we aim to build on that success by taking the government to towns across the country and encouraging debate on our aspirations and future vision for Scotland."