Patient of Anne Grigg-Booth criticises trust apology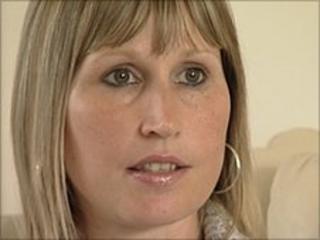 A woman treated by a nurse who was later accused of murdering her patients has criticised the length of time it has taken to receive an apology.
Karen Hanson, of Haworth, West Yorkshire, said she felt "lucky to be alive" after receiving a morphine overdose during a hospital stay in July 2000.
She was speaking after an independent inquiry found a catalogue of failures in the way Anne Grigg-Booth was allowed to carry out her work.
Ms Hanson said the failures on the part of management were "disturbing".
Ms Grigg-Booth was accused of killing three women aged 96, 75 and 67 at Airedale Hospital in West Yorkshire.
The former matron, who was accused of injecting patients with high doses of pain killing drugs, died in 2005 before she could stand trial.
Ms Hanson said she was dismayed that those affected had received an apology in a letter along with the report, but not in person.
"I think it is shocking that the first time an apology is given to me is only after an independent investigation has ruled out any scope for them to avoid responsibility.
'Forced' apology
"It devalues the apology somewhat when it has taken several years to receive it.
"It would have been nice to have had an apology because they wanted to, not because it would appear they have been forced into doing it."
She added: "The failures on the part of the management are disturbing.
"I hope the public can have the confidence in the hospital the report believes it should."
Ms Hanson's lawyer Simon McKay said: "My client is entirely reasonable in considering an apology received only after the report is published, and several years after the event, as a cynical attempt to demonstrate they actually care, and is too little too late."
Airedale NHS Trust said it had made "significant improvements" since then and had offered its "sincere condolences" to those affected.
It refused to comment on Ms Hanson's criticisms.