Brighton council criticised for creating top posts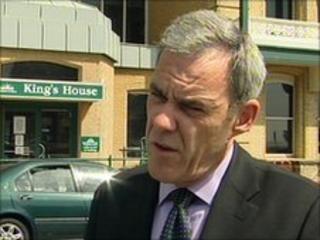 A union has criticised a city council for creating four senior management posts with salaries of £125,000 each as part of a restructuring.
Brighton & Hove City Council, which is currently aiming to make £15m in savings, has set out to recruit four strategy directors.
Unison attacked the move and said even the recruitment process was expensive.
The council defended the salaries being advertised and said it had to pay the market rate to get the best people.
The jobs will replace five other senior posts.
Brighton council used a private recruitment agency to create a video job advert, but has not revealed how much the advert cost.
Alex Knutson, a spokesman for the union, said: "Here we are with an expensive advert and an expensive appointment process.
"At the end of the day, if some of the existing directors are redundant, [there is] quite an expense in them going, with their pensions and things like that."
John Barradell, council chief executive, said: "If we want to recruit the best people who can lead the city in the future, deliver the savings and deliver the business and be responsible for hundreds of millions of pounds of budget, we need to get the best.
"That's why we need to pay the market rate for those jobs - which is the figure we're offering."