Fergus Muirhead answers your money questions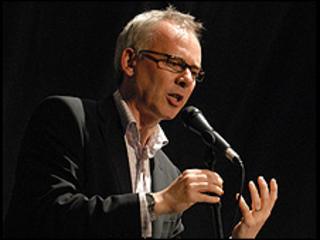 I'm Fergus Muirhead and I'm trying to answer any money or consumer problems you may be facing at the moment.
You can contact me by e-mail at fergus@bbc.co.uk
I will deal with a selection of your e-mails every second Wednesday on lunchtime Reporting Scotland, Scotland Live and on the BBC Scotland news website.
I also have a consumer page on Twitter: http://twitter.com/consumerstuff
Q. I started work in 1982 with SSEB, aged 17, and they immediately signed me up for a pension scheme. I left them in 1989 for Caledonian Paper plc and my pension was transferred. I worked with Cal Paper until 1999 where I joined GlaxoSmithKline. My pension could not be transferred and therefore I joined their scheme. My question is, where do I get information about my pension from 1982-1999, as I have had no correspondence regarding this. Eric J Fleming
A. If you have not transferred the pension you had with Caledonian Paper plc then that would be the natural place to start. I have spoken with UPM, the company that now owns Caledonian Paper and have passed on your contact details to them, and their details to you directly, so that you can investigate the pension benefits that you have there. You should be able to ask them for details of your preserved pension, when it is due to be paid and how much it is likely to be worth. You should then look at how it might fit in with your GSK pension - is there some way that you can combine them both now to your benefit, and if not how do you need to them both to work to give you maximum possible benefits at retirement?
Q. I manage on a Widow's Pension and a recently set up small annuity from a private pension (only had it for five years). I had mentioned to my independent financial adviser that I still had an NHS pension untouched but he conveniently ignored this! Judith Rose
A. You don't say how old you are or what level of benefit you are likely to receive from the NHS scheme and it is difficult to give you specific advice without that information. Most final salary type schemes have a normal retirement age and there may be penalties if you access your benefits before that date. These penalties can be significant, often around 6% of your pension for every year before your normal retirement age. It would make sense to speak to the trustees of the NHS scheme and ask them for a statement showing how much your pension will be if you take it now, whether that includes any penalty, and how much you would receive if you left it untouched for the next few years. All of this assumes, or course, that you don't actually need the money at the moment. If you do, then it might be that case that you just have to suffer any penalty applied if you take benefits early.
Q. I will be 75 years of age in October this year. I have had a personal, with profits, pension with Standard Life for about 15 years (10 years of that time was with Pearl). Do I have to take it on my 75th birthday? The markets and so the fund will be lower I would think. Is there any way I can access more than 25 % of the fund? Jim Crawford
A. Under current legislation you can take up to 25% of your fund tax free. The rest has to be used to provide an income by way of an annuity purchase by age 75 (technically you don't HAVE to buy an annuity but the tax rules suggest that you would be crazy not to). If your fund is invested in an equity type arrangement then you may be able protect it against markets falling by moving into something more guaranteed - cash for example - as you get close to 75. It makes sense to have a regular review of your pension funds anyway to make sure that the level of risk you are taking with your investments is comfortable for you.
Q. I worked many years ago for Tesco where I had a pension; I was advised when I left to leave this with Tesco as it was a good scheme. I then moved to Aviva insurance and again had a pension which I was told to leave. I am about to start with another company which has a pension scheme but I am not sure if having pensions all over the place is correct. Can you please advise and if you need any info let me know. Marie Jackson
A. There are pluses and minuses involved in the transfer of pensions from one scheme to another. The important thing to understand is that you need to carry out a thorough analysis of the benefits you have in your existing scheme and how they are going to be replaced with benefits in your new scheme? Are these benefits guaranteed, for example? Will your pension increase in line with inflation every year? What happens to your pension when you die - can your spouse of children benefit? Will you lose money by transferring? The benefit is likely to be that all of your money will be in one place and might be easier to administer, and of course might be worth more at retirement. You won't know until you have carried out a full analysis and it should certainly be worth doing that since at least you will then be able to make an informed decision.