Further delay for Scots gold mine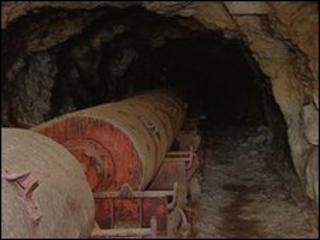 Scotgold Resources which plans to mine gold near Tyndrum is facing a delay in getting planning approval.
The company first applied for approval from Loch Lomond National Park Authority more than a year ago and expected a decision this week.
However, the authority said information was missing and it could not make a full assessment of the likely effects of the development.
It has asked the company to submit more details before making a decision.
Scotgold Resources bought the abandoned Cononish gold mine in 2007.
Its parent company is Australian and has ploughed millions of dollars into the venture.
The site is known as a gold deposit but has never been commercially mined.
Earlier this year, Scotgold Resources floated on the London stock market and raised more than £700,000 towards the mine's development.
Production is expected to begin in 2011.
The Loch Lomond National Park Authority said a site visit to the gold mine would take place before any final decision was made.