New head of Cambridgeshire Police appointed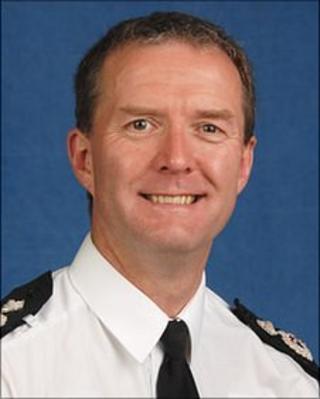 A new Chief Constable has been appointed to head Cambridgeshire Police.
Cambridgeshire Police Authority has appointed Simon Parr as successor to Julie Spence's successor.
Mr Parr, 49, currently Deputy Chief Constable at Hertfordshire Police, will take up the role in early September when Mrs Spence retires.
Mr Parr has 27 years service in the police and said he was "absolutely delighted" at his new role.
Ruth Rogers, chairman of Cambridgeshire Police Authority, said: "Against strong competition and a very rigorous recruitment process, Simon has clearly emerged as the best candidate to lead the Cambridgeshire force into the future.
"Julie's tenure has been exemplary and I would like to record my thanks to her for her strong, committed and energetic leadership."